100L Nano Home Beer Brewing Equipment
100L Nano Home Beer Brewing Equipment
YUXIN

China

30-40 days

500 sets per year
100L Nano Home Beer Brewing Equipment
Stainless steel or red copper material;
Can make it mirror surface;
Can be movable with wheels;
Electric heated by electric heating coil inside;
Supply drawings, layout, pipeline diagram, loading diagram etc.;
Engineer will go there for installation/debugging and trainning .
100L Nano Home Beer Brewing Equipment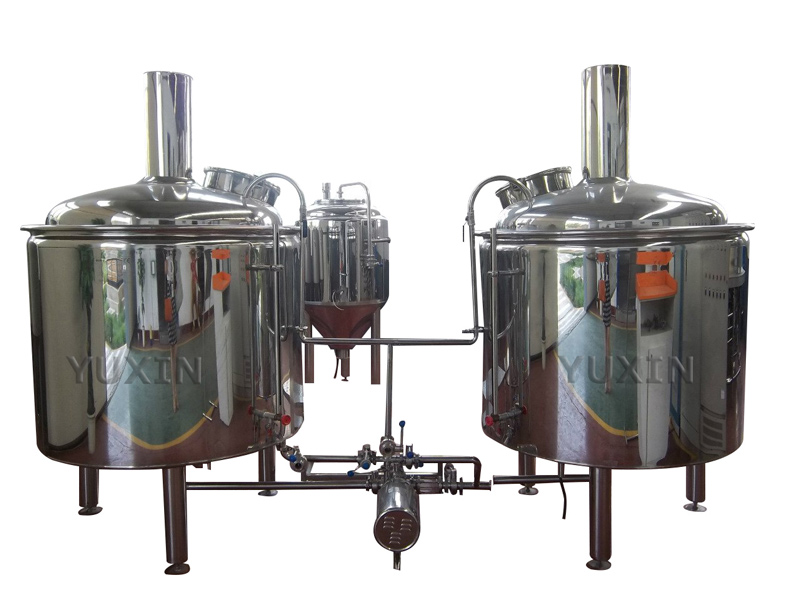 Items

Equipment

Milling system

Malt miller

Brewhouse system

Mash/Lauter tun

Kettle/whirlpool tun

Hot liquor tank(optional)

Plate heat exchanger

Wort pump

Wort oxygenator

Fermentation system

Fermenter

Bright beer tank

Cooling system

Glycol water tank

Chiller

Glycol water pump

CIP system

Alkali tank

Sterilization tank

Water pump

Control system

Digital display control system
1. Brewhouse System
Mash tun, Lauter tun, Kettle, Whirlpool tun in various combination;
Hot water tank and cold water tank for optional in special combinations;
Completely stainless steel integrated work platform;
Sanitary and efficiency wort pump;
All piping and fittings.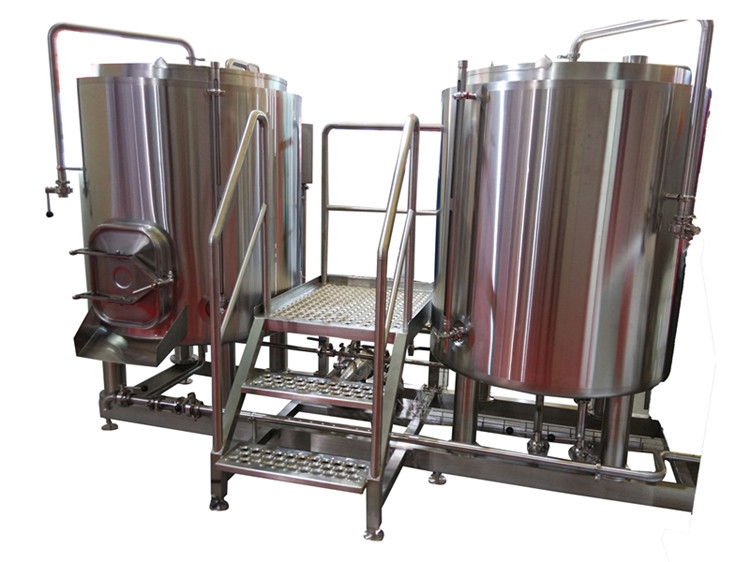 2. Fermentation System
Standard stainless steel conical cylindrical fermentation tanks;
Single size or double size as brewhouse is common used in microbreweries;
Tanks quantity is exactly calculated by fermentation cycle for various beers;
All manhole, valves, pressure gauges, fittings etc are included.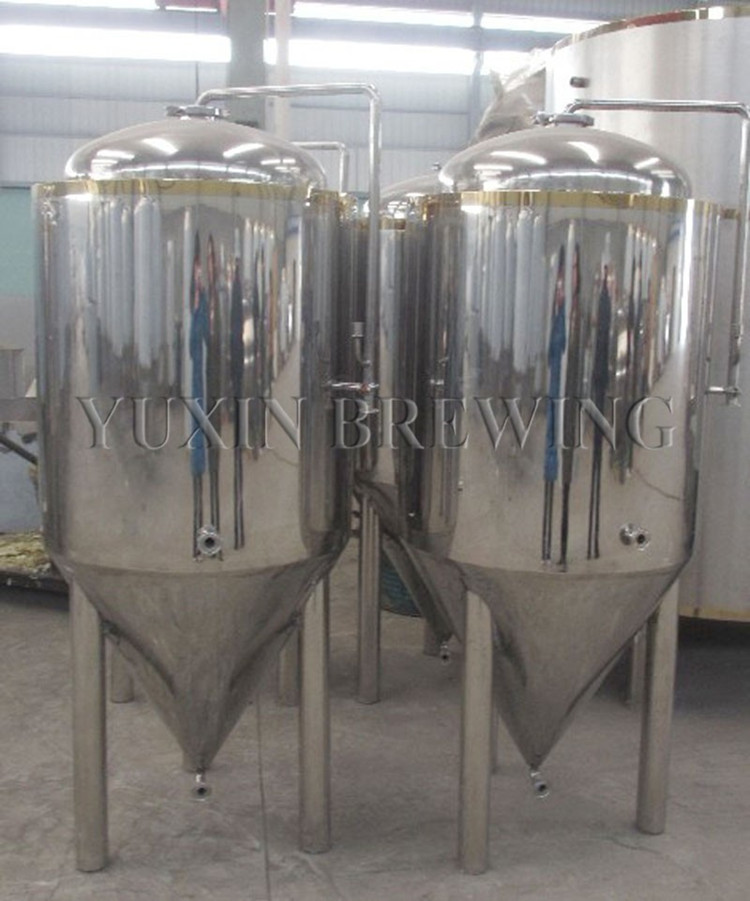 3. Cooling System
Insulated glycol water tank with or without copper coil for glycol liquid holding and mixing;
Efficiency chillers or refrigerators supply cooling energy;
Sanitary centrifugal pump for glycol water recycle among tanks and heat exchanger;
All pipes, fitting, insulation materials are included.
4. CIP System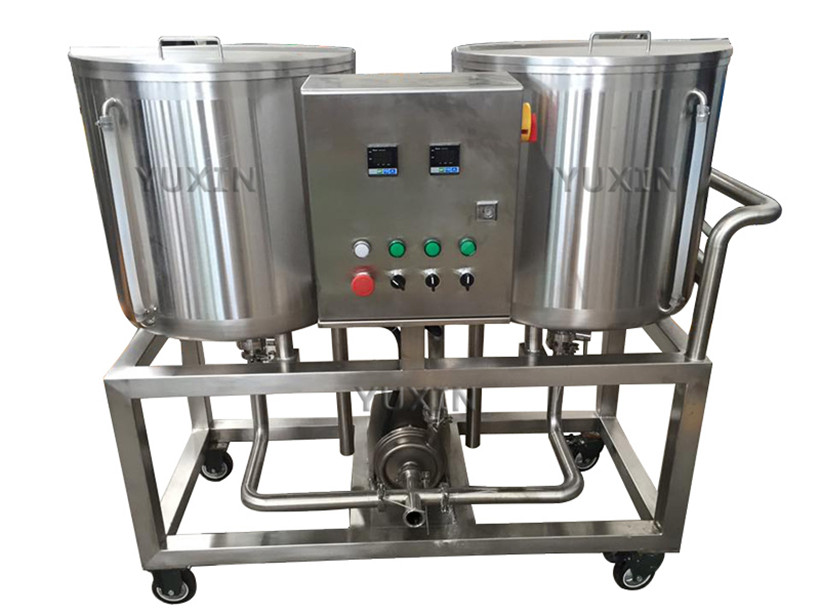 5. Control System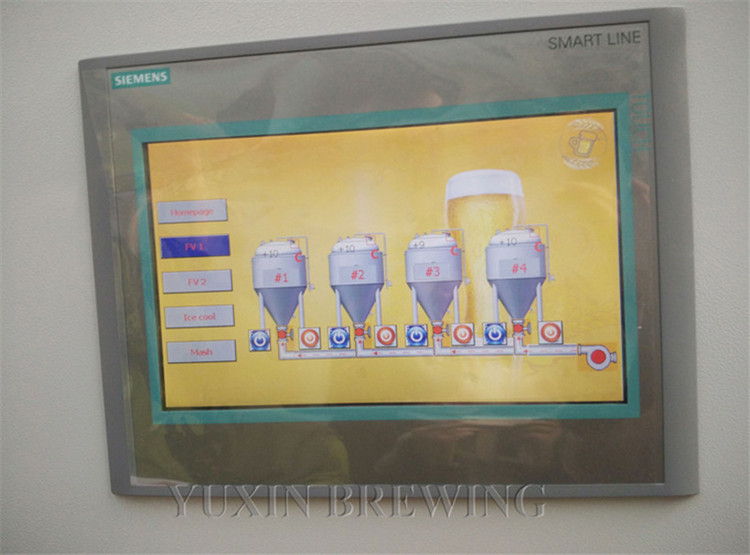 Details:
Details for Polished and Fine welding on the Beer Brewing Equipment /100% TIG WELDING/Automatic Grain System/Sanitary food grade