2000l fermenter, 2000l fermenter price, 2000l fermenter wholesale purchase
2000L Beer Fermentation Tank
YUXIN

China

25-30days

100sets/month
2000l beer fermentation tank
dimple cooling jacket
with double walls and insulation
safety valve on the top
dry hopping port on the top
sample valve
racking arm
pressure valve and gauge
Two L-pipes
supply drawings, layout and loading diagram
customized as your actual space and electricity
engineer will go on site for installation/debugging and training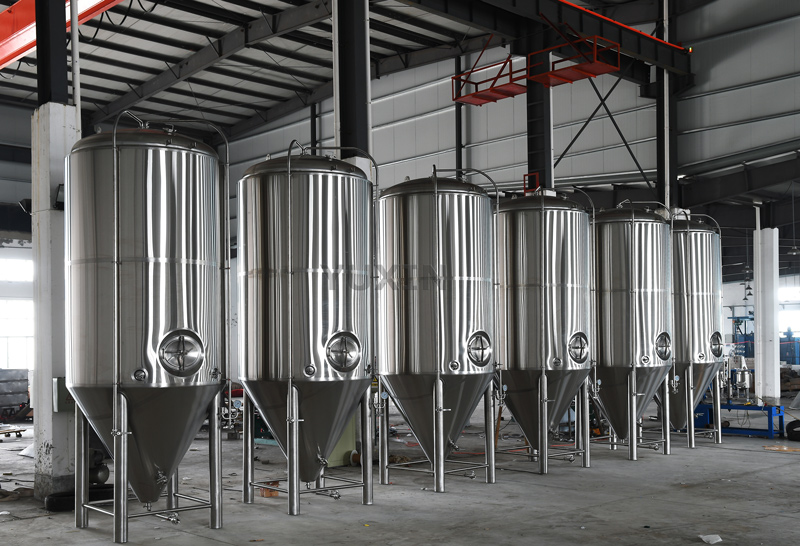 2000L Beer Fermentation Tank
HIGH QUALITY VALVES & FITTINGS INCLUDED WITH EVERY TANK!
Our fermenters/unitanks and brite tanks(maturation) are designed specifically to meet unique and diverse brewing requirements. Whether small or large volume, customizable tanks are also available: single wall, un-jacketed and jacketed.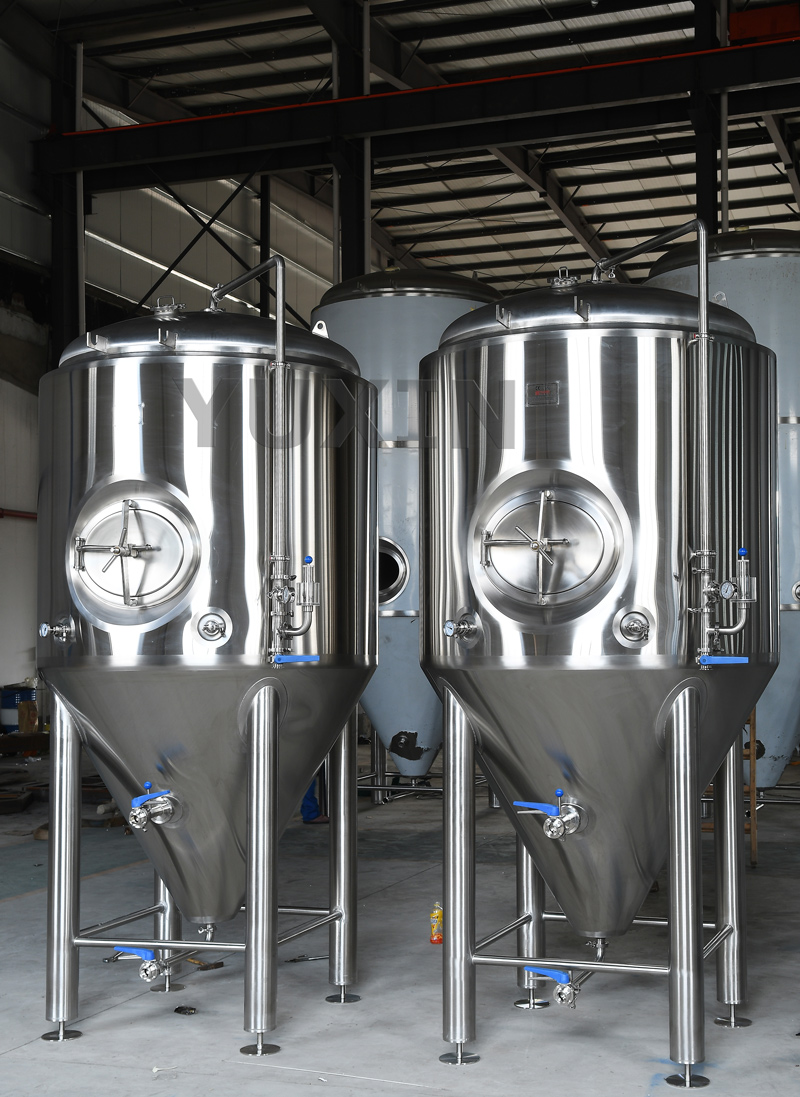 1)100% certified 304 sanitary food grade stainless steel in all of our components. Zero mild steel in our fermenter and BBT tanks.
2)360 Spray ball for effective CIP cleaning
3)Manway for easy access to the interior of the tanks (for cleaning or inspection)
4)Safety Pressure valve to protect the tanks from being over pressurized or creating negative pressure.
5)Accessible sampling valve for beer monitoring
6)Carbonation/Aeration Stone
Pressure valve and gauge: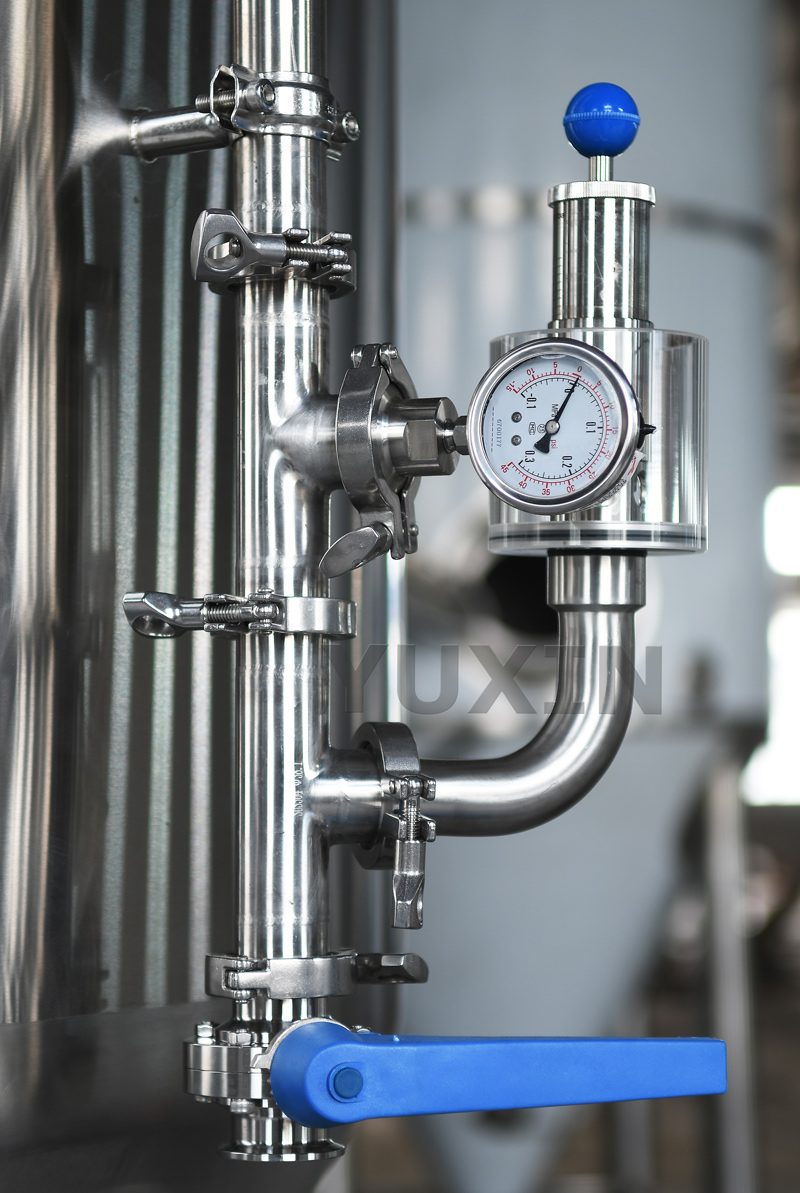 Sample valve, side manway, racking arm etc.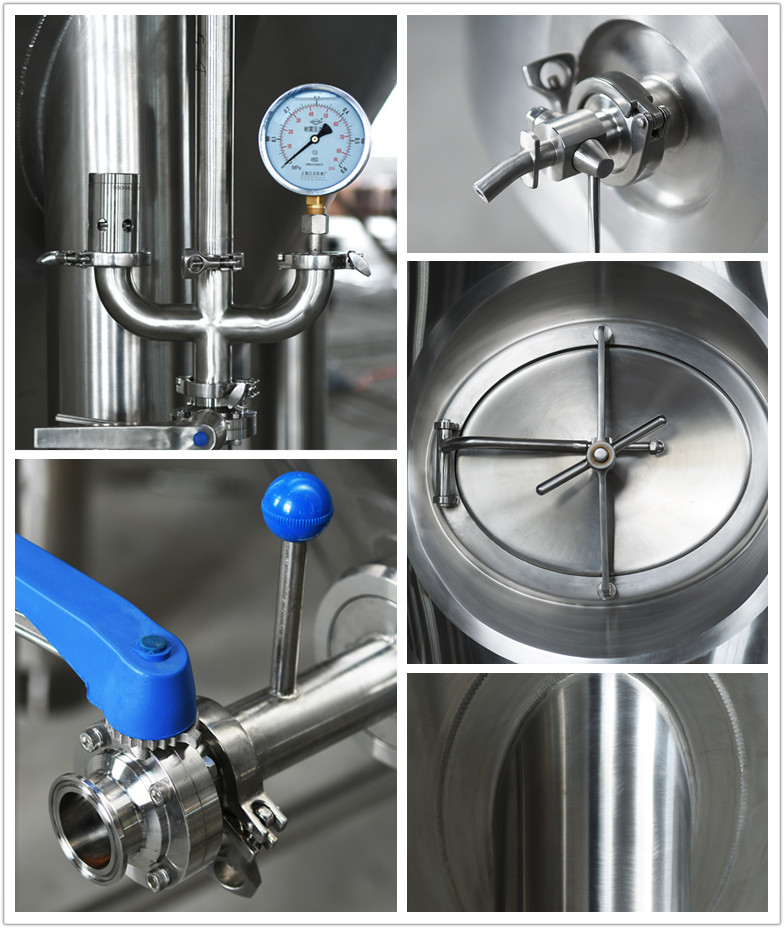 Interior treatment: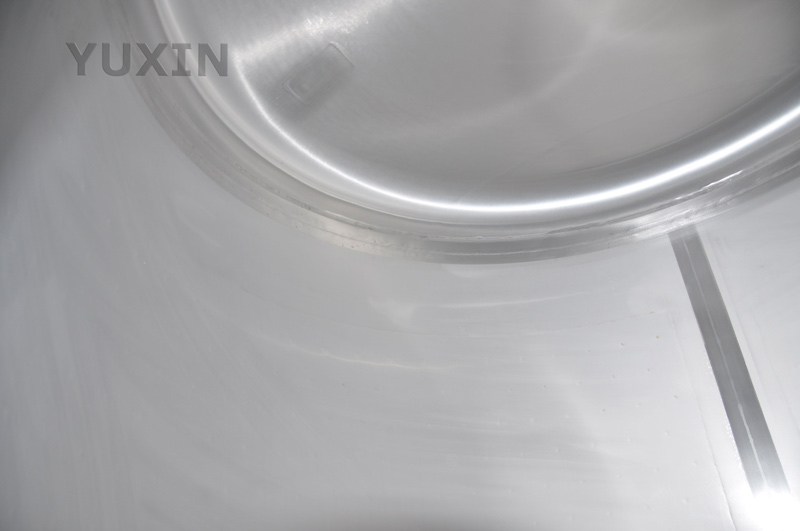 Packaging:
Air bubble film, stretching membrane, steel shelf, free-fumigation wooden box, to make everything safe in containers.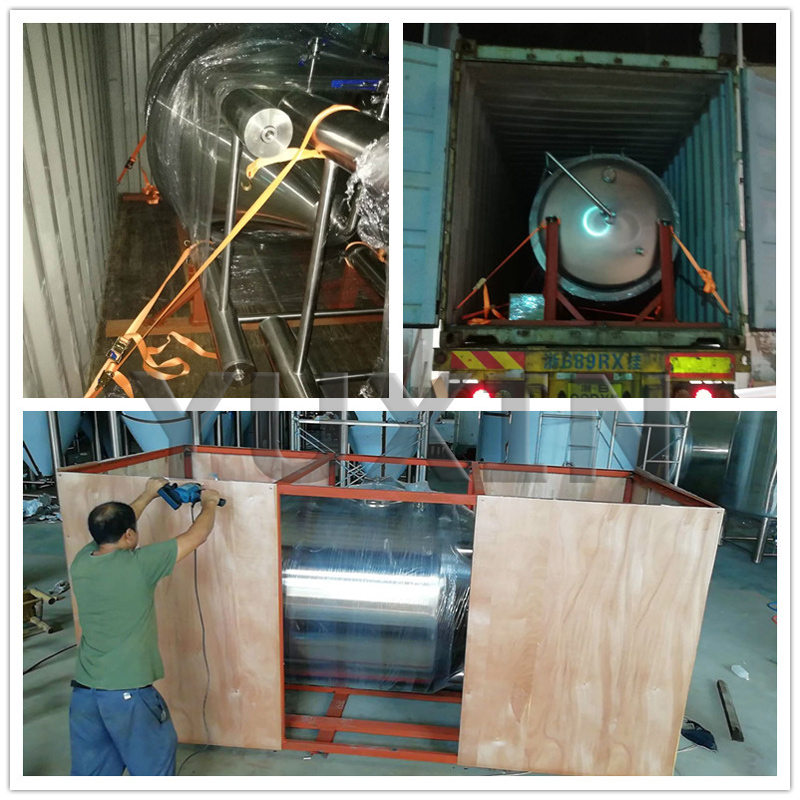 Other equipment:
Brewhouse:
2vessels brewhouse: mash/lauter tun + kettle/whirlpool tank; lauter tun + mash/kettle/whirlpool
3vessels brewhouse: mash+lauter+kettle/whirlpool
4vessels brewhouse: mash+lauter+kettle+whirlpool

5vessels brewhouse: cooker+mash+lauter+kettle+whirlpool
Also, separate hot liquor tank
grist case, hydrator, wort grant, hop back, hop filter, work platform, separate control cabinet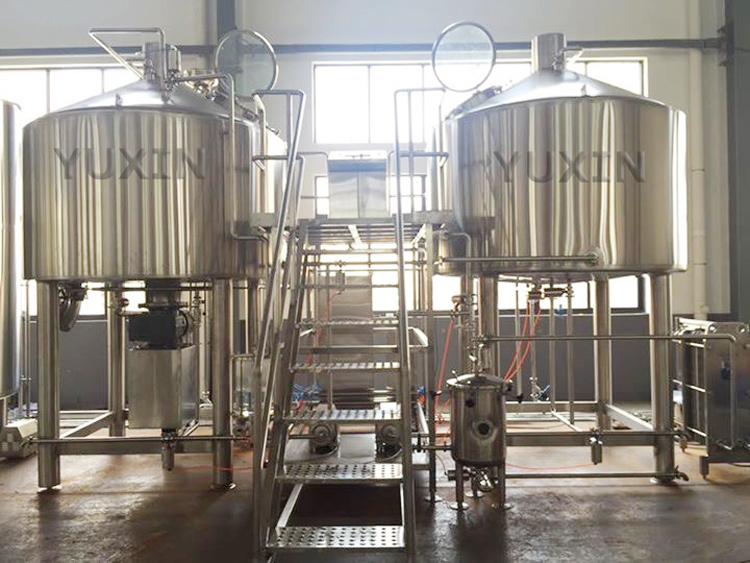 Control system:
ordinary PID control cabinet or PLC control touch screen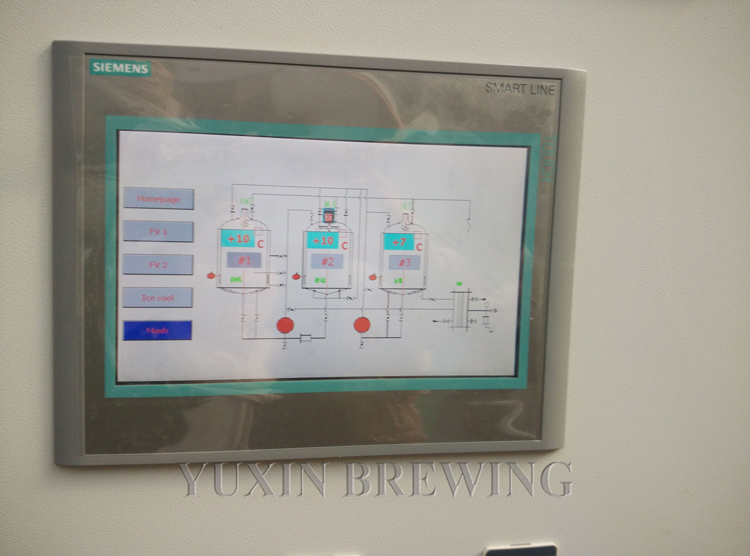 Our workshop: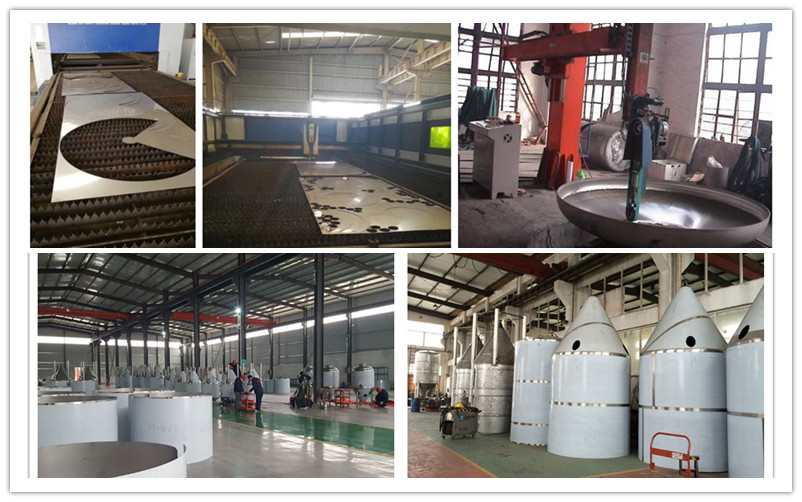 customers visiting: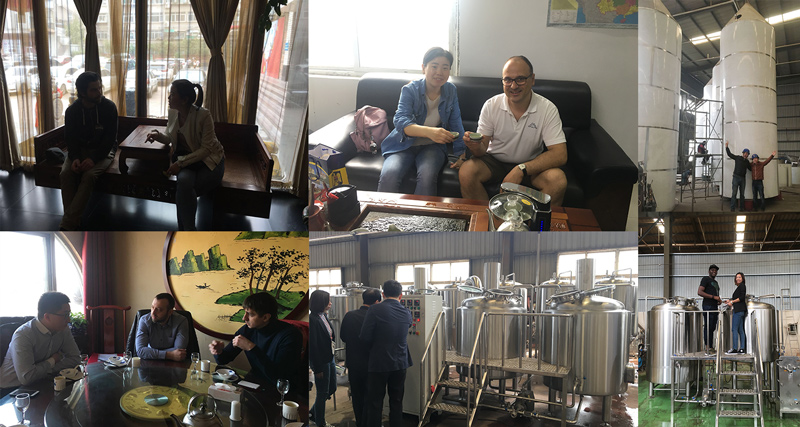 Our equipment on site at the whole world: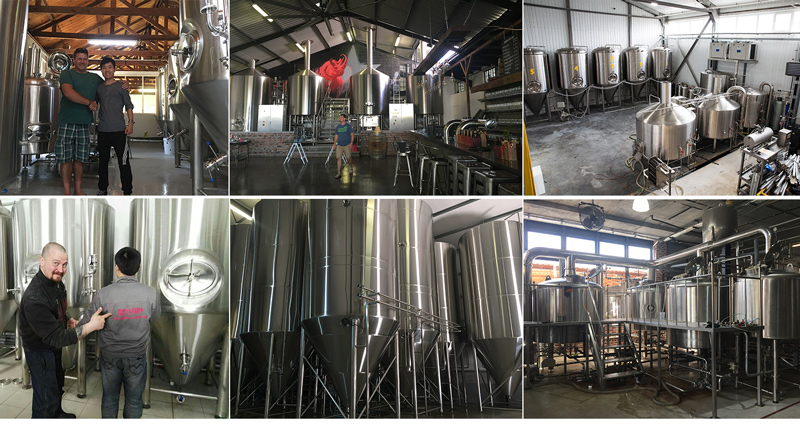 Exhibition: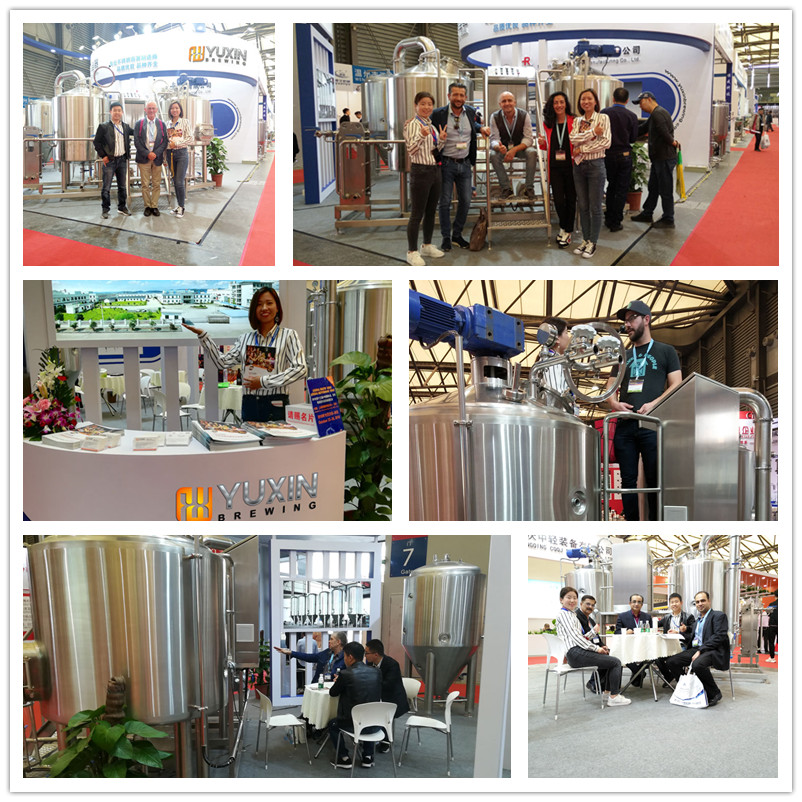 Our certificates: