20BBL Complete Beer Brewing System
20BBL Complete Beer Brewing System
YUXIN

China

30-40 days

500 sets per year
Customized as your idea
Supply drawings, layout, pipeline diagram, loading diagram etc.
Engineer will go there for installation/debugging and training.
Electric/steam/direct fire heated
2vessels, 3 vessels, 4vessels etc.
with agitator
20BBL Complete Beer Brewing System
Based on the production capacity, workplace dimension, beer brewing technique, cost budget of different customers, we make the most reasonable technology process flow drawings, tank drawings, workplace layout drawings, pipeline connection drawings, electric control drawings etc, which can make the project clearly and easily for each customers.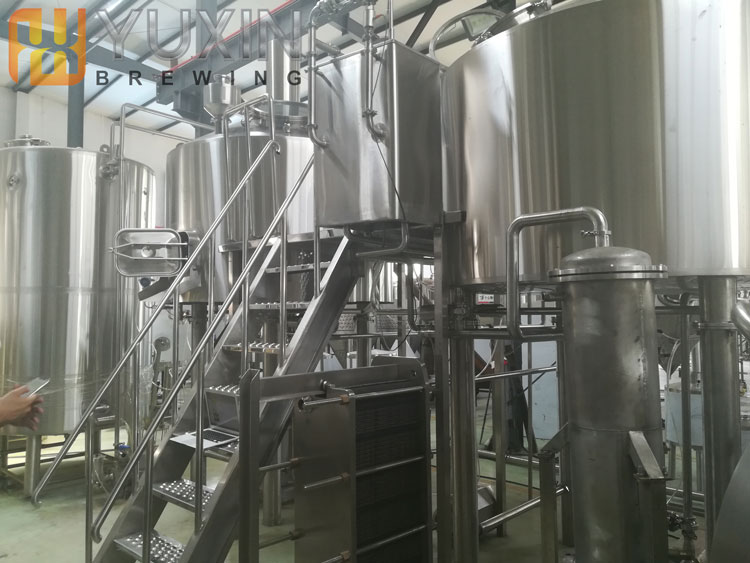 Part 1
Name: Malt milling system
Mill Machine: 80-150kg/h, 300-500kg/h, 500-800kg/h, 800-1000kg/h
Flex Auger: PPR material pipe, stainless steel auger, motor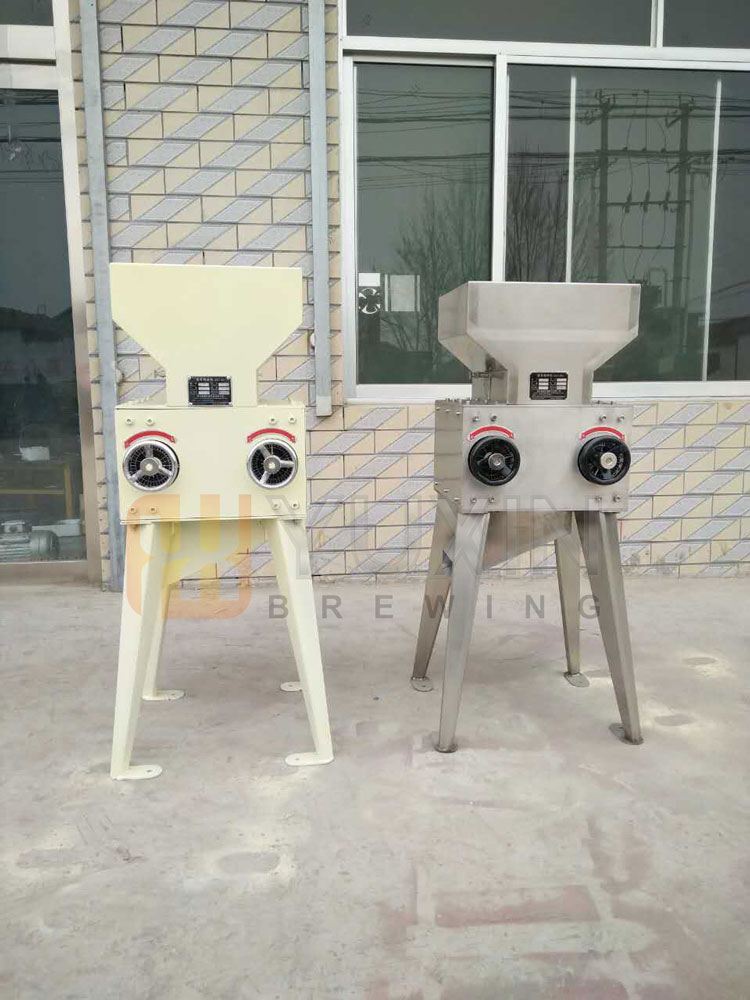 Part 2
Name: Brewhouse
Brewhouse Equipment: Mash tun, lauter tun, kettle tank, whirlpool tank.
1. Brewhouse: two vessels, three vessels, four vessels brewhouse
2. Heating medium: steam heating
3. Insulation material: rock wool. Insulation thickness: 100mm
4. Mash tun; agitator, dimple jacket
5. Lauter tun: raker,spent grain port, false bottom,
6. Brew kettle: steam heating jacket or electric heating or direct fire heating
7. Whirlpool tank: whirlpool inlet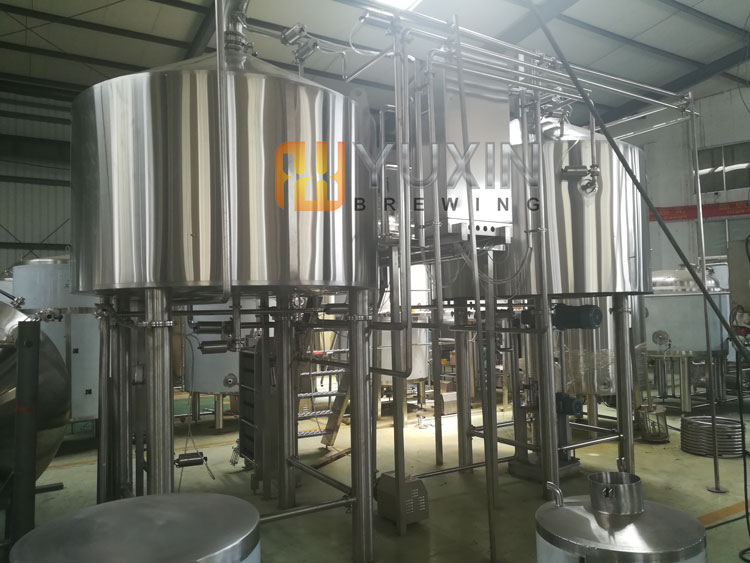 Part 3
Name: Fermentation tank
Main specification:
1. Stainless steel 304, side man way or top manway;
2. Polyurethane insulation, insulation thickness: 80-100mm;
3. Inside wall thickness: 3mm, outer shell thickness: 2mm;
4. CIP Rotary Spray Ball;
5. Relief valve, mechanical pressure regulating valve, sample valve, butterfly valves;
6. PT100 temperature sensor, with temperature controller;
7. 2 sections dimple plate cooling jacket( 1 on wall and 1 on cone);
8. Complete with associated valves and fittings;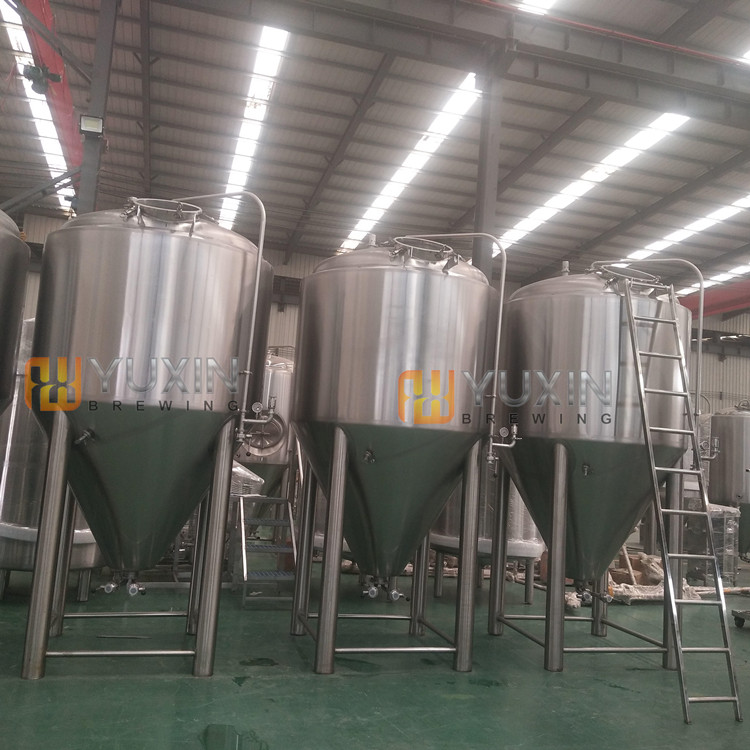 Part 4
Name: Bright beer tank
Main specification:
1. Sanitary Stainless steel 304, dome top head and dome bottom;
2. Surface brushed, welding line polish sanding light belt;
3. Polyurethane insulation, thickness: 80-100mm; Dimple plate cooling jacket
4. Inner body thickness 3mm, cladding thickness 2mm;
5. With rotary CIP spray balls and arm;
6. PT100temperature sensor;
7. Sample valve in the cylinder;
8. Carbonation stone;
9. Complete with associated valves and fittings.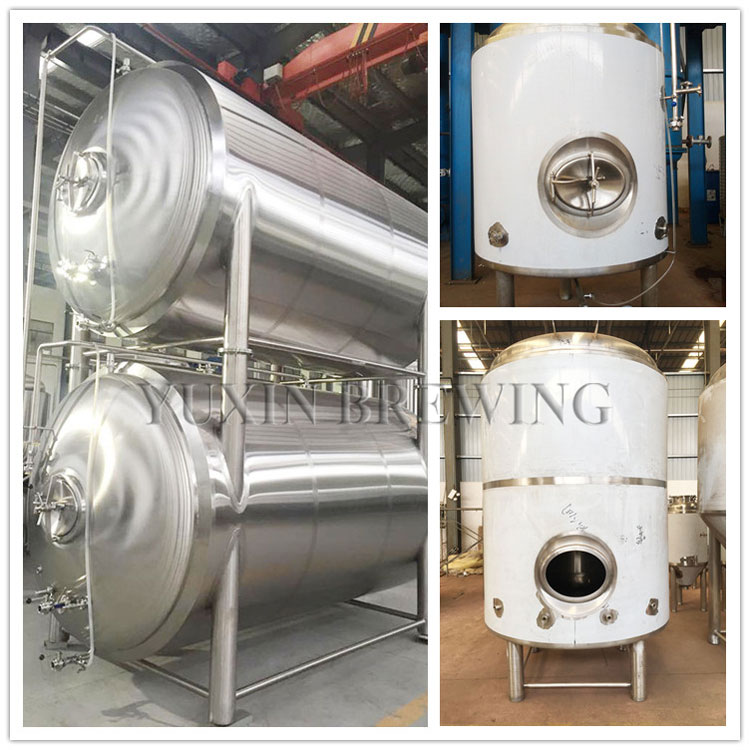 Part 5
Name: Cooling System(Chiller+Glycol water tank)
1. Stainless steel 304,
2. steam jacket heating or electric heating or direct gas fired heating,
5. rock wool insulation, and the thickness of insulation is 80-100mm;
6. The thickness of inner body is 3mm,
7. With glass level tube.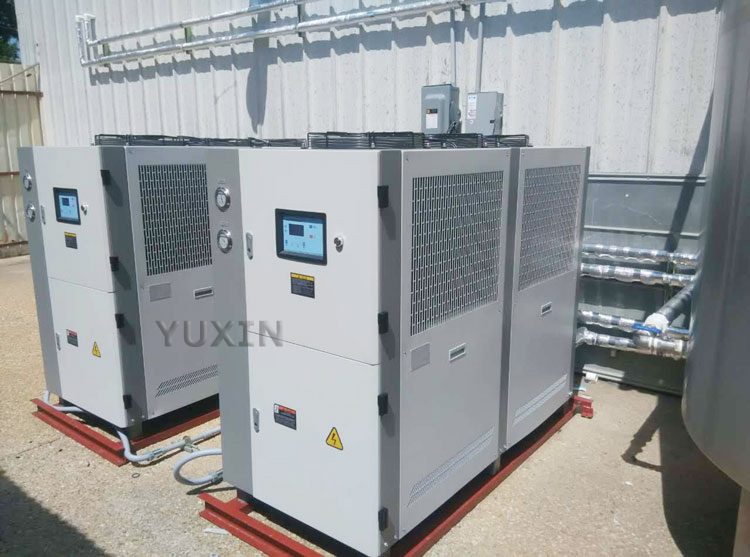 Part 6
Name: CIP system
1. Sterilization tank;
2. Alkali liquor tank;
3. Sterilize vehicle;
4. CIP pump;
5. Pipes and valves;
6. Control box.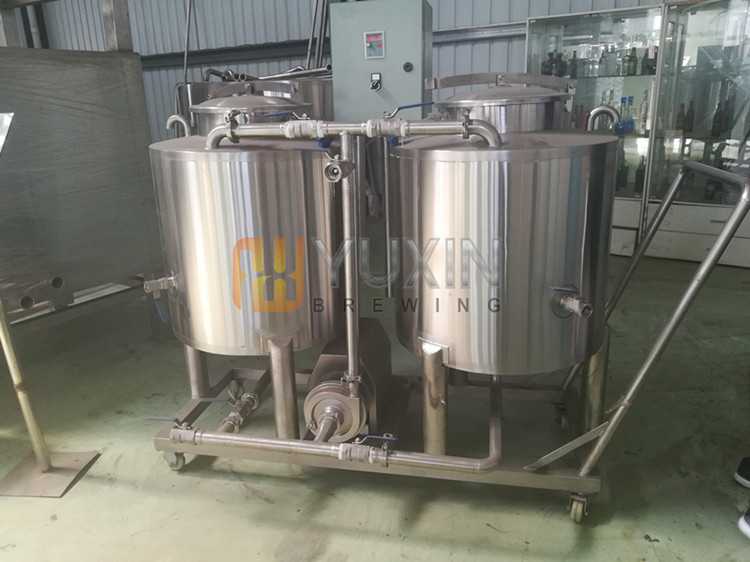 Part 7
Name: Control system
Control system: PID control cabinet or PLC control with touch screen;
According to customer's requirement.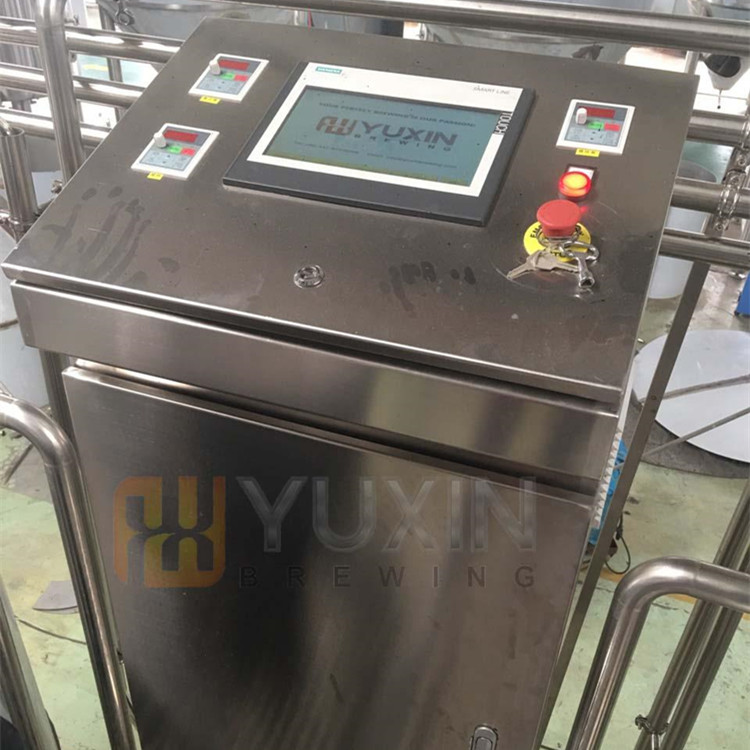 Packaging & Shipping
Air bubble film, stretching membrane, steel shelf, free-fumigation wooden box, to make everything safe in containers. Suitable for long distance sea transport packaging.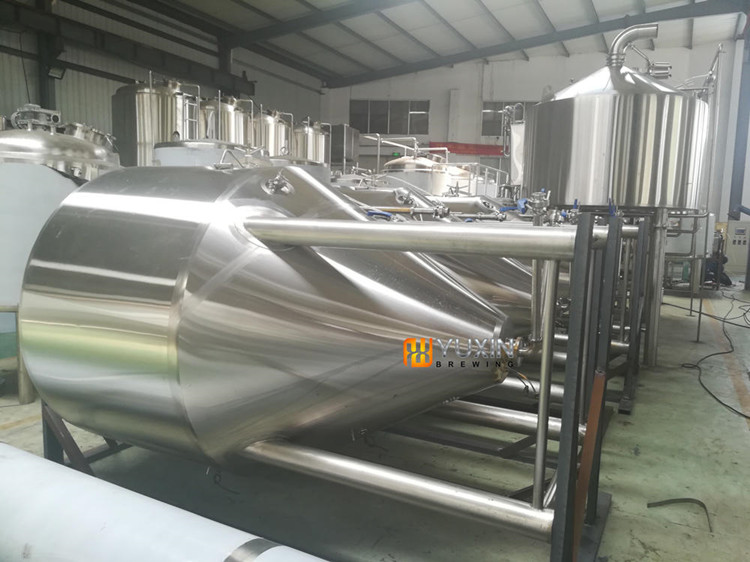 Reference
Up to now, YUXIN equipment has been exported to Russia, USA, Australia, Korea, Europe and other more than 20 countries. For more contact information of our customers, please send us a email.
FAQ
Q: Are you trading company or manufacturer ?
A: We are factory and welcome to visit us at any time.
Q: How long is your delivery time?
A: Generally single tanks need 30-40 days, for whole plant need 40-50days.
Q: Do you have CE and UL certification?
A: Yes.
Q: What is your terms of payment ?
A: 40% deposit and 60% before delivery.