500L Copper Distillery Equipment
500L Copper Distillery Equipment
YUXIN

China

30-40 days

300 sets per year
The distillery equipment included: the well-designed head, which is perfect for aroma distillation, with the screwed on swan neck, a spacer, and a generously sized condenser with cool water intake and drain. The newly designed still provides a well-formed head which allows the vapor to circulate better, an improved refining lentil with an effective integrated copper coil and an additional water drain.
Vodka/Gin/Whisky/Rum/Brandy Distillery Equipment
Common type, including: pot still/rectification column/dephlegmator/condenser/CIP system/piping
Aroma type, including: pot still/ball hat/rectification column/dephlegmator/condenser/CIP system/piping
Industrial type, including: pot still/ball hat/rectification column/fine distillation column/dephlegmator/condenser/CIP system/piping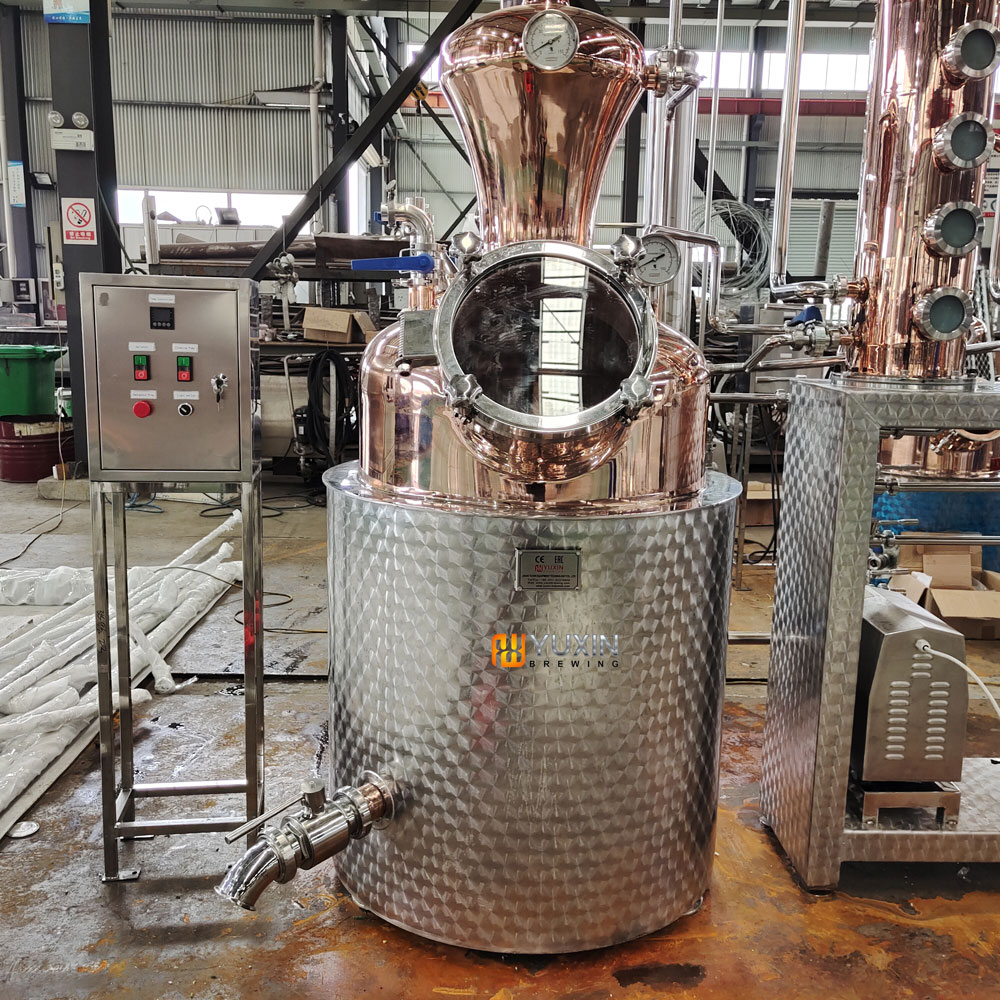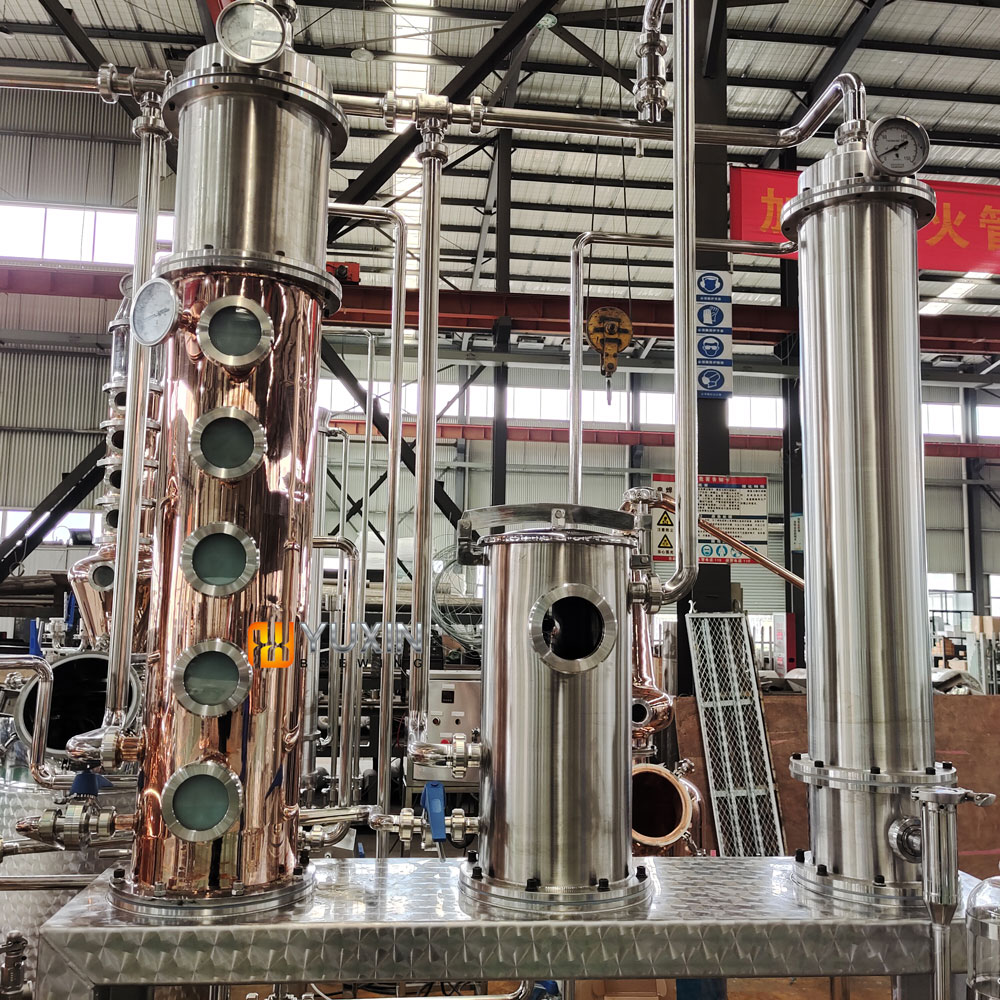 Heating way: electric heating or steam heating
Still port

Volume 100L~3000L

Red copper material for body and stainless steel for bottom;


Heating method: direct fire;

Double layers design for thermal insulation;

Glass top manway;

Thermowell with high accuracy temperature sensor;

Safety valve and sight lamp;

Returning valve;

With hemlet on the top;

Other valves assorted.

Onion head

Copper material;

It can be made into different styles;

It can react with acid and fat in wine during using to improve the taste.

Five floor pillar

5 floors pillar;

Red copper material:

With blisters and sight glass;

Pressure gauge and valve;

Can increase the degree and quality of alcohol;

With separator on the top.

Visual GIN basket

Produce gin or arak;

Add spices and other substances to enter the taste of wine;

With returning valve.

High efficiency condenser

Stainless steel material;

Used to condense the alcohol steam into liquid;

With beer outlet on the bottom.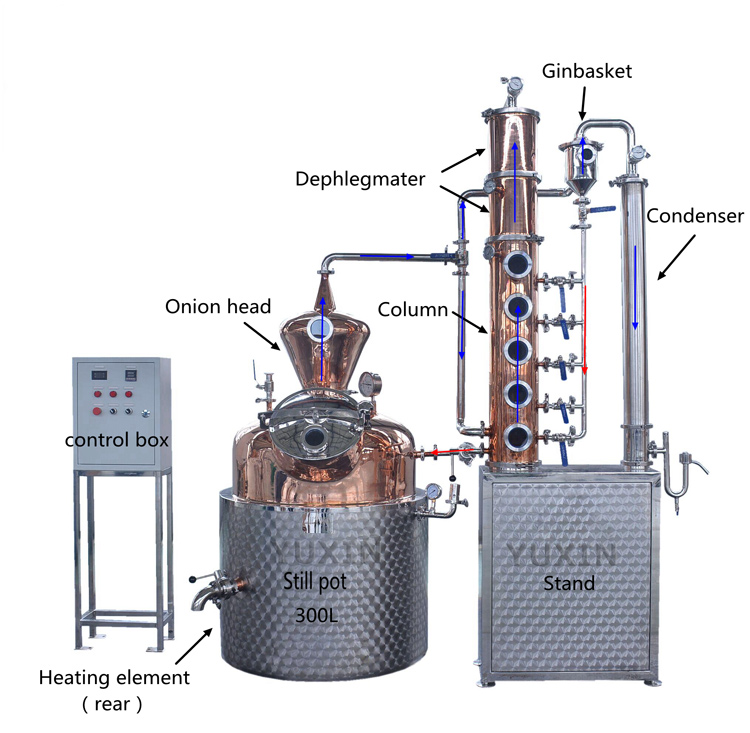 Onion Head:

Visual GIN basket and High efficiency condenser

Glass manway on still pot and vodka outlet


Service:
-Drawings: Engineer will make drawings for your confirmation before production;
-Layout: Engineer will design the layout of how to place the still/brewery/fermenters;
-Customized: Equipment&Tanks all can be customized as your requirement and your actual space.
-Report during production: We'll take photos or videos to report you each step here.
-Installation: Our engineer will go to your site to install/debug the equipment, and train you or your brewmasters how to operate the equipment. Engineer will also supply some beer recipes if you are new in brewing.
-After-sale service: We'll keep supplying free service after sales, and will answer your confusion timely. We'd like to send you accessories by express or send our engineer to go there for service on site if any problem.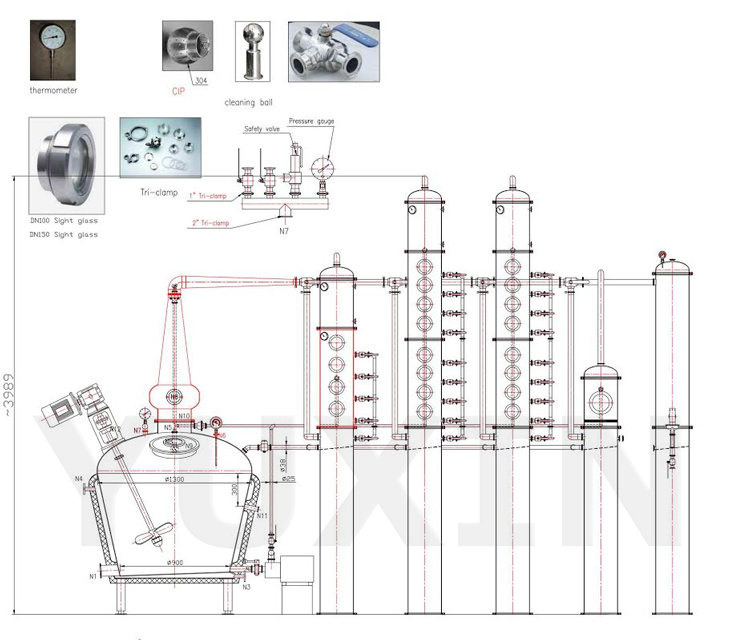 For Completion of Your Distillery, YUXIN provide:
-Mash tun & Hot liquor tank
Workshop: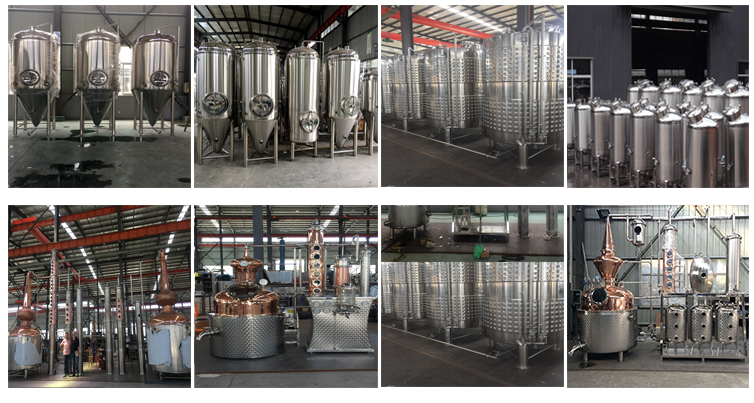 Exhibition: