1000L Beer Brite Tank
1000L Beer Brite Tank
YUXIN

China

25-40 days

300 sets per year
Beer brite tanks/bright beer tanks are used to store beer. These tanks are used for the storage of the beer prior to being served or packaged. Depending on their application the beer serving tanks can be glycol jacketed or can be located in a cold room.For brewpubs serving is often done by pumping or pressurizing the beer toward the beer maturing tank location.
1000L Beer Brite Tank
The BBT/Bright beer tank is made from quality staninless steel, with dished head and cylindrical tank. It has refrigerant inlet and outlet, safety valve, sampling valve, temperature controller, sanitary manhole, CIP cleaning port, and carbon dioxide air charging system. It satisfies several technological requirements in beer brewing.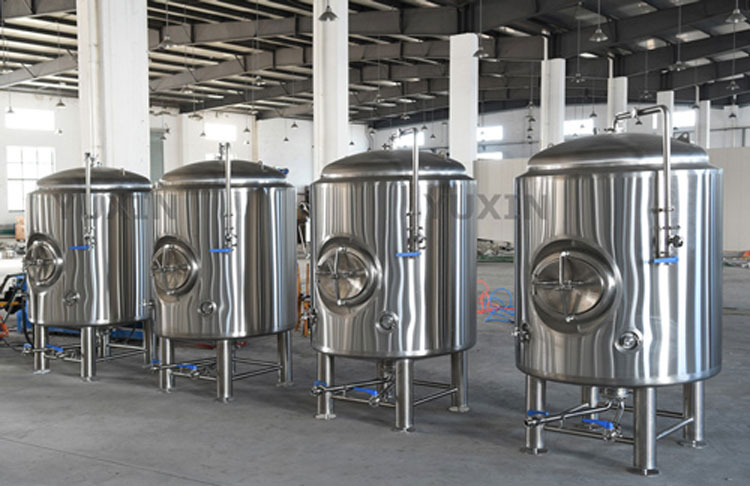 Main Features

-304 stainless steel

-Fixed stainless steel legs and bases with adjustable legs

-Preformed dimple cooling jackets within cladding

-Sanitary side mounted manway with pressured door

-Insulated with high density Polyurethane foam; TH=80mm

-Carbonation port

Accessories

-Full sanitary metallic sealed sampling valve

-Pressure relief valve, pressure gauge

-Safety valve

-Temperature probe

-Carbon Stone

-Sight Level Glass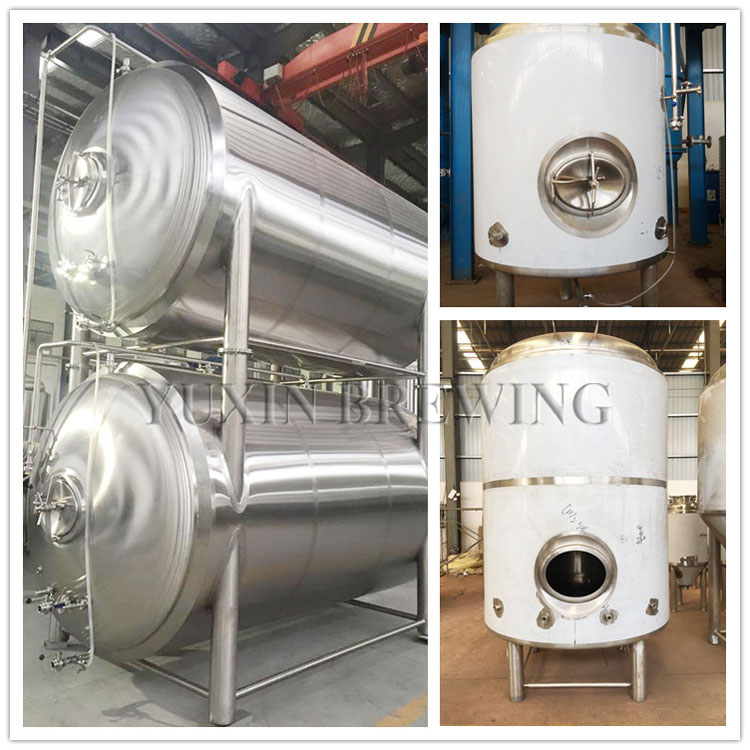 A) Capacity : from 200L -10,000L or customized
B) The position of manway door , on cylinder or dish head;
C) Cooling jacket can be ring jacket or dimple jacket;
D) Exterior jacket finish can be mirror finish , 2B finish ,brushed stainless steel finish
E) The type of the manway door can be flange type or the normal type .
F) The dish head can be signal or double layer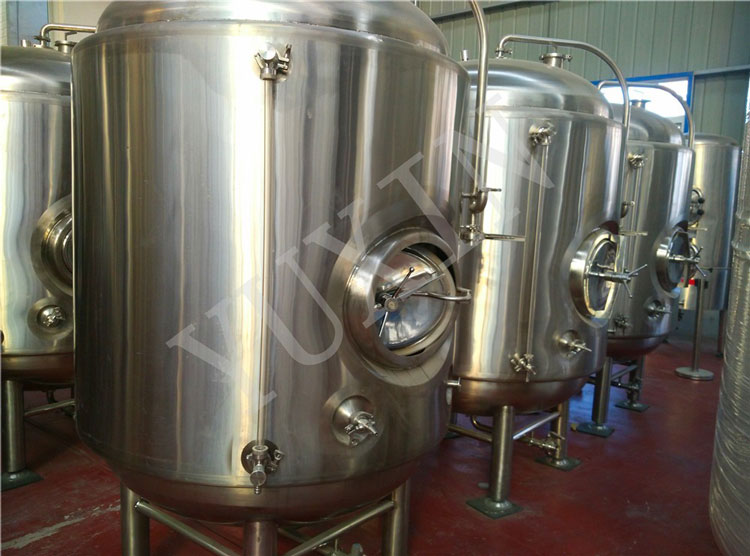 Details:
Details for Polished and Fine welding on the Beer Brewing Equipment /100% TIG WELDING/Automatic Grain System/Sanitary food grade