1000L Beer Fermentation Tank
1000L Beer Fermentation Tank
YUXIN

China

25-40 days

300 sets per year
The beer fermenter tank is widely used in such industries as brewing, dairy product processing, etc. The cylindrical conical fermenter is a beautiful designed product for the discriminating brewer. Its features provide commercial brewery functionality at a consumer good price. It is easy to use and loaded with standard features.
Our fermentation tank can be individually temperature controlled through glycol jackets and are mostly equipped with accessories such as pressure gauge and pressure valve, CIP cleaning arm, sanitary sample valve, manhole,etc. The design of fermenters is based on our vast beer knowledge.
1000L Beer Fermentation Tank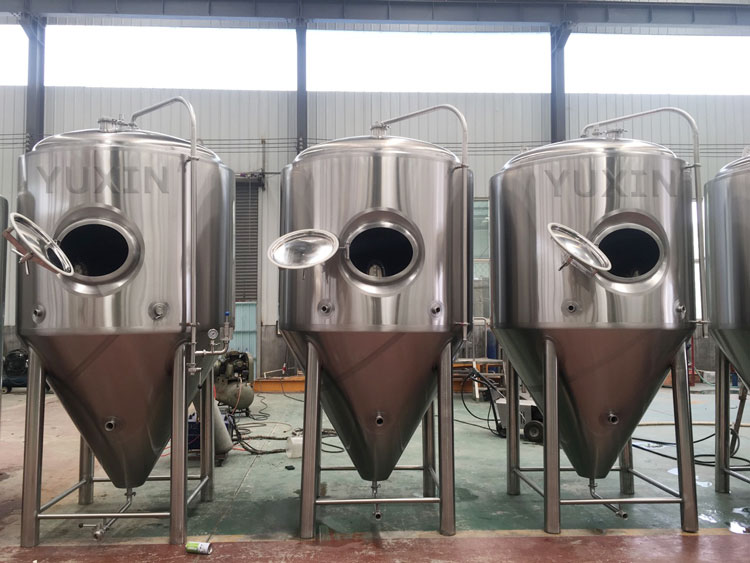 Fermenters are also called Fermentation tank,primary fermenter or unitanks as they are used both for fermenting and briting.Fermenting is the process during which the yeast transforms the wort into beer. Our fermenters/unitanks and brite tanks(maturation) are designed specifically to meet unique and diverse brewing requirements. Whether small or large volume, customizable tanks are also available: single wall, un-jacketed and jacketed.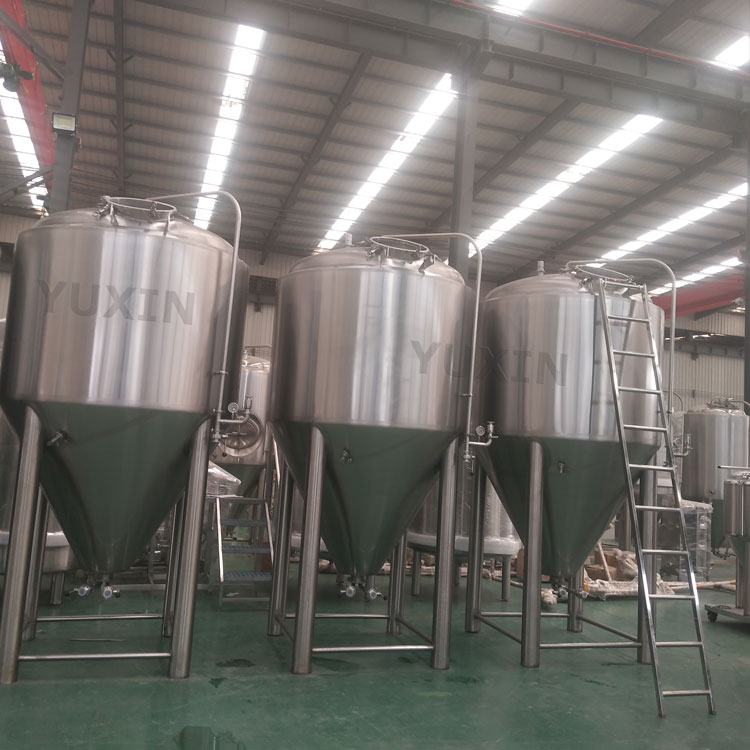 Material

SUS304 or SUS316L, as per customer's requirement

Thickness

Inner(SUS 304) thickness: 3mm;

Outer(SUS 304) thickness: 2mm;

Construction

dish top, cylinder body and 60 degree cone bottom; single-layer or jacketed. Insulation: Polyurethane, thickness=80mm;

Polishing treatment

inner tank mirror polished, outer shell can be either mirror polished or matt polished.

Accessories

manway( top or side);

Sample Valve;

Pressure relief/vacuum valve;

Temp. sensor / thermometer;

Rotating racking arm with butterfly valve;

Bottom outlet with butterfly valve;

Spraying Ball with down tube;

Stainless pipe legs with adjustable footpads;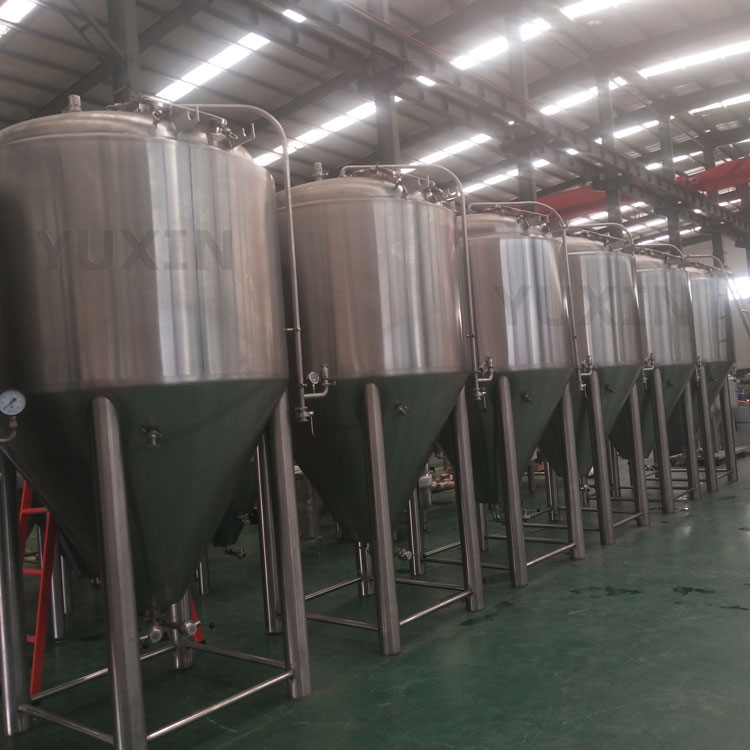 Fermentation Tank complete with piping, fittings, sanitary valves and all parts.
Carbonation port is available for special request (stone not included)
Dry hop ports and/or hop bag hooks in any fermenter of any size are available for special request.
If you would like to change, add, remove or modify any part of the tanks, we can accommodate that. Specific fitting sizes, changes and locations will be set during the design process after a deposit is taken.
Details: