1000L Micro Brewery Equipment
1000L Micro Brewery Equipment
YUXIN

China

30-40 days

300 sets per year
A set of brewery equipment is generally equipped with malt mill, mash/lauter tun, kettle/whirlpool tank, fermentation tank, bright beer tank, cooling system, CIP cleaning system and controlling system. Micro brewery equipment use stainless steel 304.
1000L Micro Brewery Equipment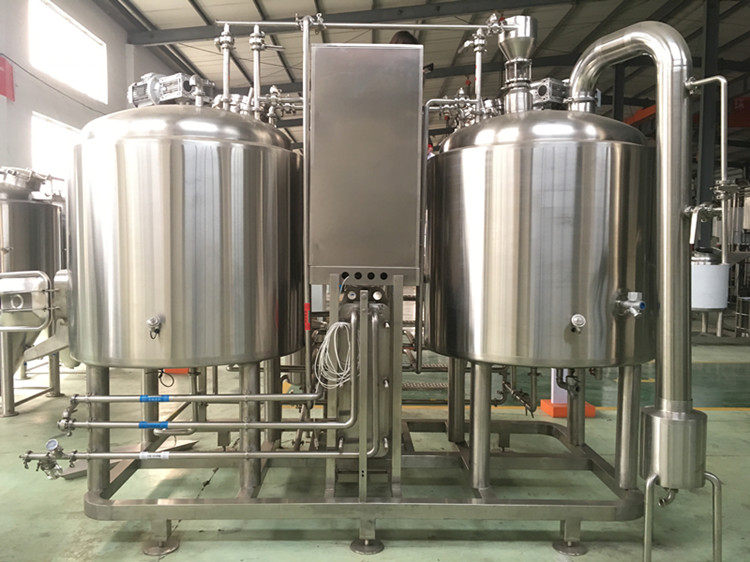 1.Brewhouse system Configuration
Dimension

1560mmx2650mm

Interior Shell

SUS304 full welded; TH=3mm/4mm

Exterior Shell

SUS304 full welded; TH=2mm/3mm

100% TIG welding with pure argon gas shield

Interior Finish

Overall polishing to 0.4~0.6 um without dead corner

Insulation

Rock wool; TH=80mm

Heating

Steam by steam jackets or electric heating

Dished top and sloped bottom

Stainless steel top mounted manway

360 coverage CIP spraying ball

completely SUS304 heavy duty legs with leveling pad

Thermometer for high accuracy temperature sensor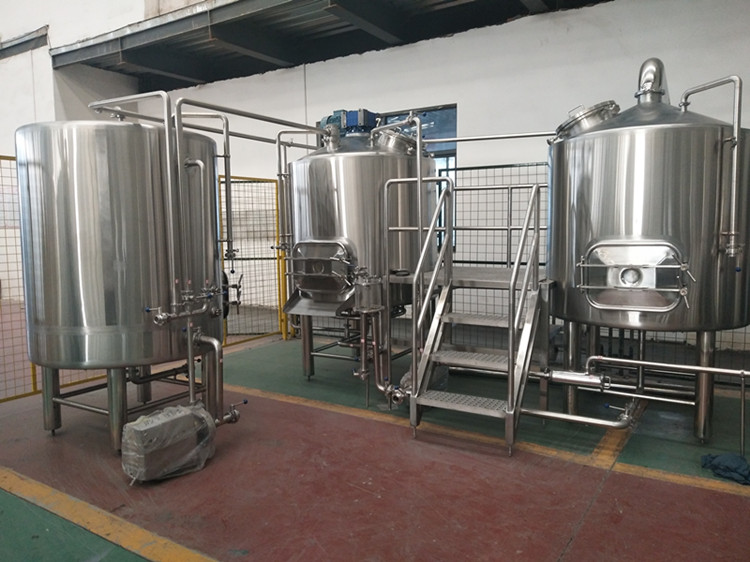 Other systems:
1. Malt Milling system
Particle adjustable rolling crusher
Flexible or steel auger for optional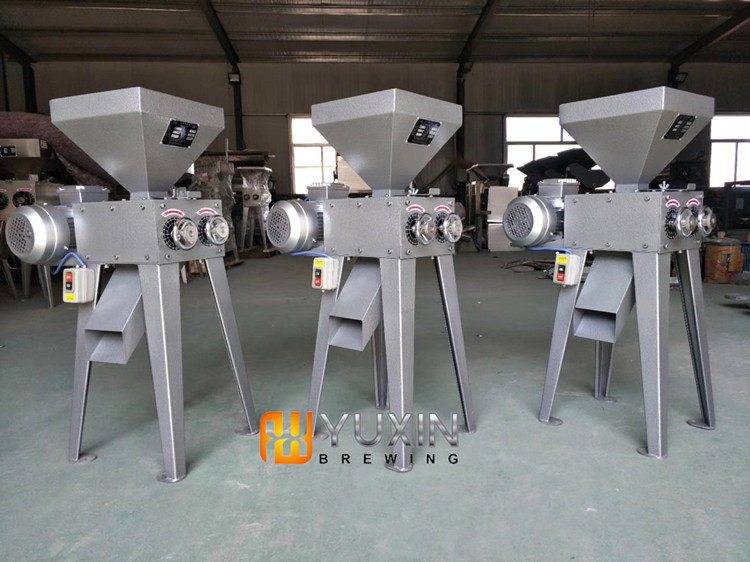 2. Fermentation system
Standard stainless steel conical cylindrical fermentation tanks
Single size as brewhouse is common used in restaurant
Tanks quantity is exactly calculated by fermentation cycle for various beers
All manhole, valves, pressure gauges, fittings etc are included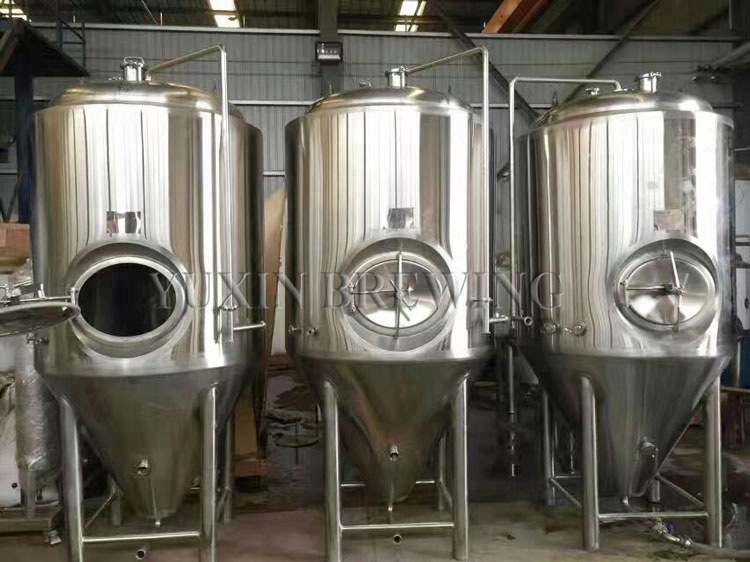 3. Cooling system
Insulated glycol water tank with or without copper coil for glycol liquid holding and mixing
Efficiency chillers or refrigerators with fryonto supply cooling energy
Sanitary centrifugal pump for glycol water recycle among tanks and heat exchanger
All pipes, fitting, insulation materials are included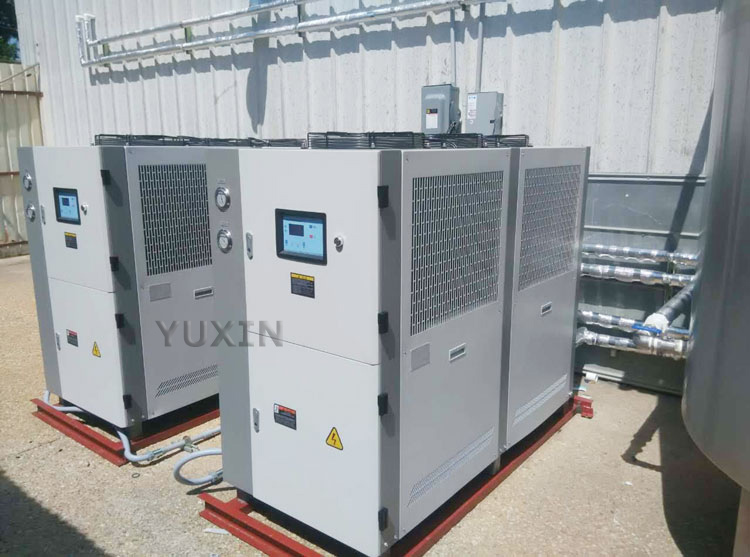 4. Controlling system
Electrical controlling cabinet with temperature, on-off controlling for brewhouse
Electrical controlling cabinet with temperature, on-off controlling for cooling parts
Temperature controller, thermocouple, solenoid valves etc are included
PLC with touch screen panel for special request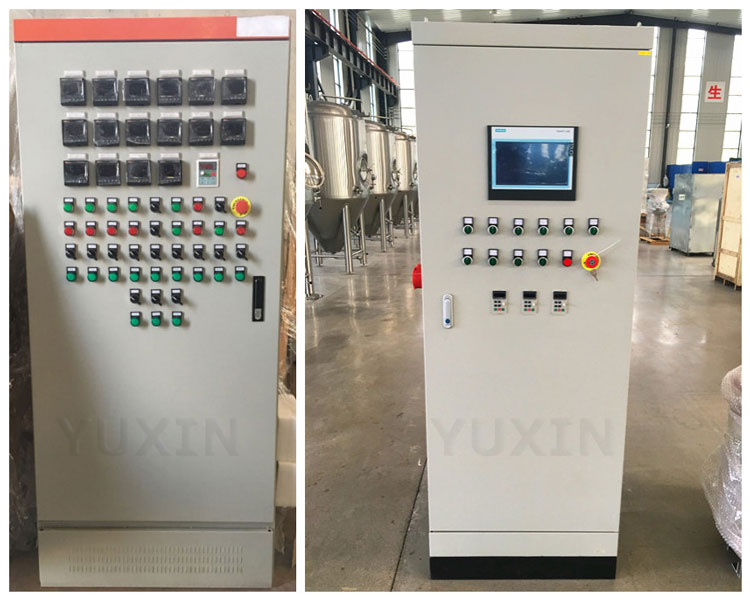 For the completed micro brewery also includes brewery CIP cleaning system, semi-automatic brewery controlling system, beer dispensing equipment, including kegging, bottling or canning.