5HL Red Copper Pub Beer Brewing Equipment
5HL Red Copper Pub Beer Brewing Equipment
YUXIN

China

30-40 days

200 sets per year
Microbrewery or beer brewing equipment is typically applied to pubs, bars or restaurant and are independently owned.
Such breweries are generally characterized by their emphasis on flavor and brewing process.
We offer a Microbrewery (mini brewery) with the productivity of 5HL to 35HL per brew.
Microbrewery comes complete "turnkey" The performance of your Microbrewery (Brewery and mini brewery) can be easily expanded in the future.
500L Red Copper Pub Beer Brewing Equipment
With the increasing of the worldwide craft brewing business, craft brewery equipment for craft beer brewing and pub is more and more popular, most of them come to purchase brewery equipment from China, how to choose a reliable supplier is more important. If you want to have your own brewing dream, let YUXIN brewing equipment help you, we provide a full solution of opening a micro brewery, from site choosing, room construction, equipment purchasing, layout designing, installation and marketing sales, distribution,etc.,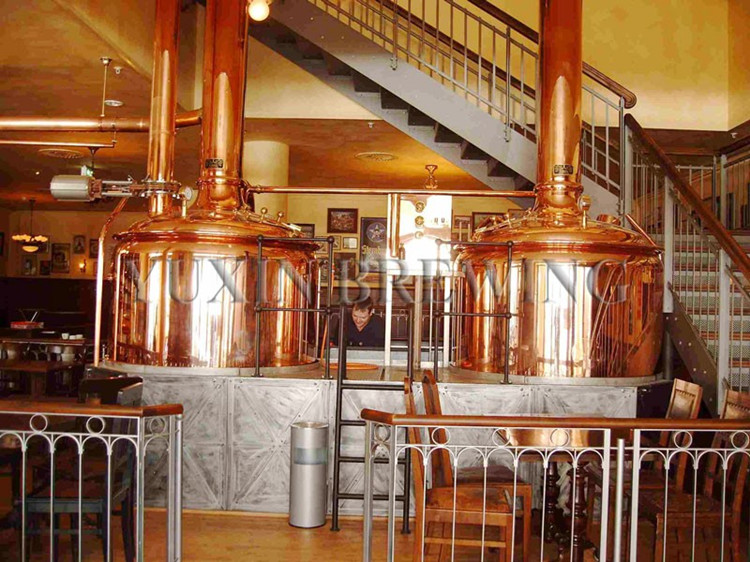 Standard configuration:
1.Malt Miller
2.Brewhouse System
1)--Mash/Lauter tun
-Installed rakers and false bottom for grains separation
2)--Kettle/whirlpool tun
-Usage: wort boiling and whirlpooling
-Wort Whirlpool-sanitary centrifugal mash pump activate the whirlpooling.
-Heating: electricity gas fired or stream
-Top domed manway door/glass manway door 400mm
-PT100, connected to the controller for automatic temperature controlling
-Wort pump:food grade sanitary and high efficiency wort pump
-Wort cooling: Two stages or single stage Plate heat exchanger
-360°spray ball cleaning with high efficiency
-Heat exchanger, SS for inter and outer
-All necessary pipings, pipes and fittings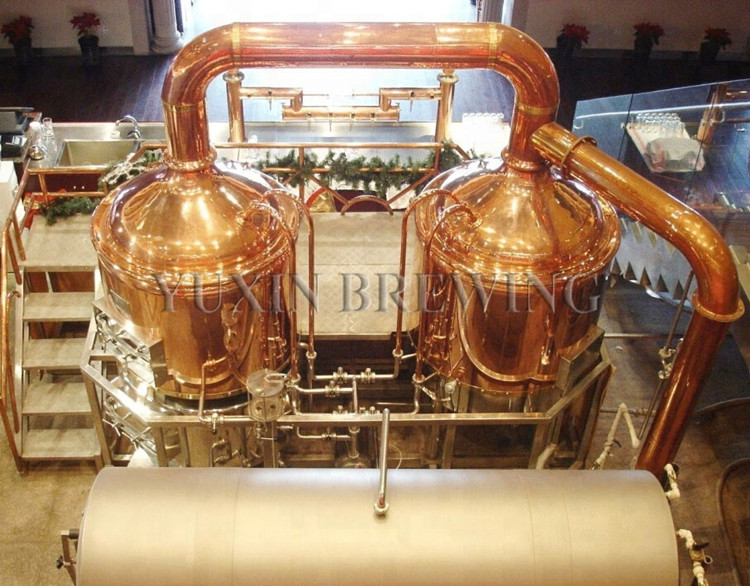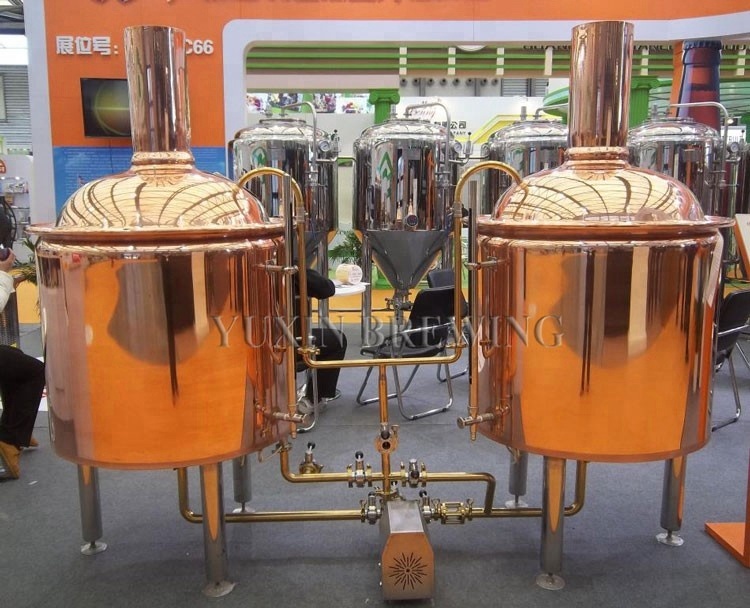 3.Fermenting System-Glycol cooling jacket beer fermenting tanks
-Usage: fermentation, maturation and storage
-Top domed with conical bottom
-Material: SUS 304, inner thickness 3mm, outer thickness2.0mm, Insulation: PU80mm
-Top manway/side manway 330*430mm
-Cone bottom, 60 degree
-Pressure gauge, Safety/vacuum valve
-Cooling jackets on both cylinder and cone
-Temperature sensor, PT100
-SS legs and feet with adjustable bolts
-Inside 360 rotating CIP ball
-Working pressure: 0.15Mpa, Testing pressure: 0.3Mpa
-Carbonation stone (optional)
- Dry hops port (optional)
- Rotating Racking arm (optional)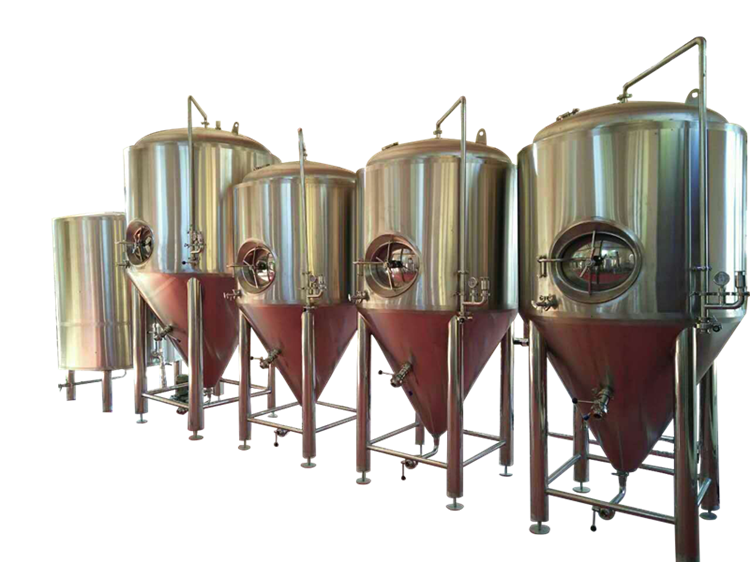 4. Cooling system
Glycol water tank
Chiller/Cooling compressor

5. CIP system
-Capacity: 50L, Water pump, 5t/h
-Portable pump optional

6.Controlling System
-PLC automatical control
-PID display semi-automatic control