600l beer equipment wholesaler
600L Beer Brewhouse Customized
YUXIN

China

30-35days

50sets/month
600L Beer Brewhouse Customized
Customized as your idea
Supply drawings, layout, pipeline diagram, loading diagram etc.
Engineer will go there for installation/debugging and training.
Electric/steam/direct fire heated
2vessels, 3 vessels, 4vessels etc.
with agitator
automatic controlled by pneumatic valve
...
600L Beer Brewhouse Customized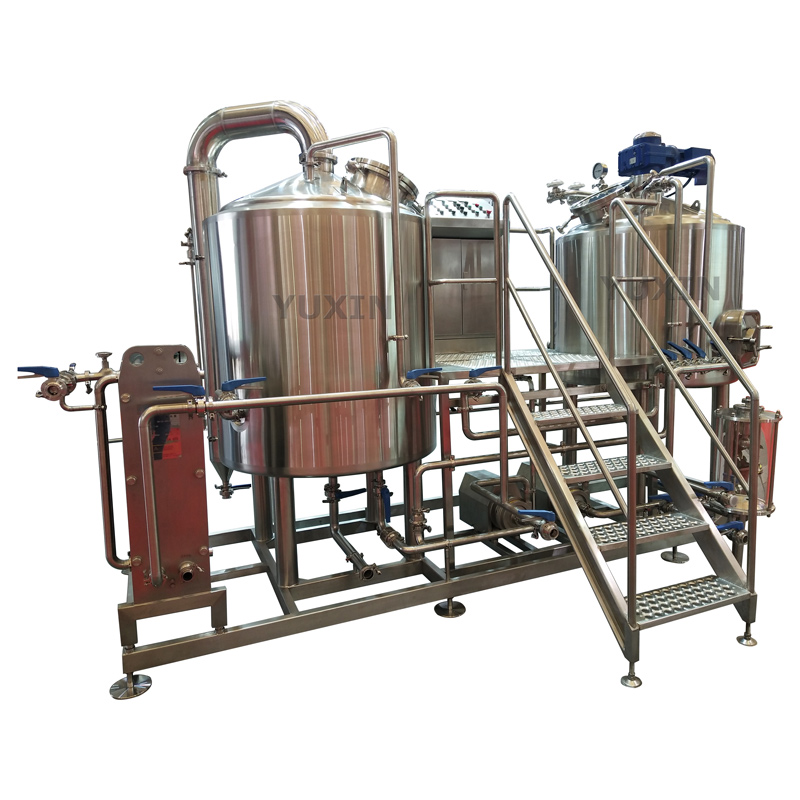 Main parts:
mash/lauter tun - grist case, hydrator, sparging, false bottom, rake, ABB motor, YUANEN pump
kettle/whirlpool tank - steam/electric/direct fire heated, steam boiler/generator, whrilpool inlet
wort grant, hop back
plate heat exchanger
stainless steel carved skidproof platform
pipes and valves
separate hot liquor tank
Fermenters and bright beer tank/brite tank, serving tank
glycol water tank and chiller/refrigerating unit
CIP cart
Control cabinet - PID or PLC control with touch screen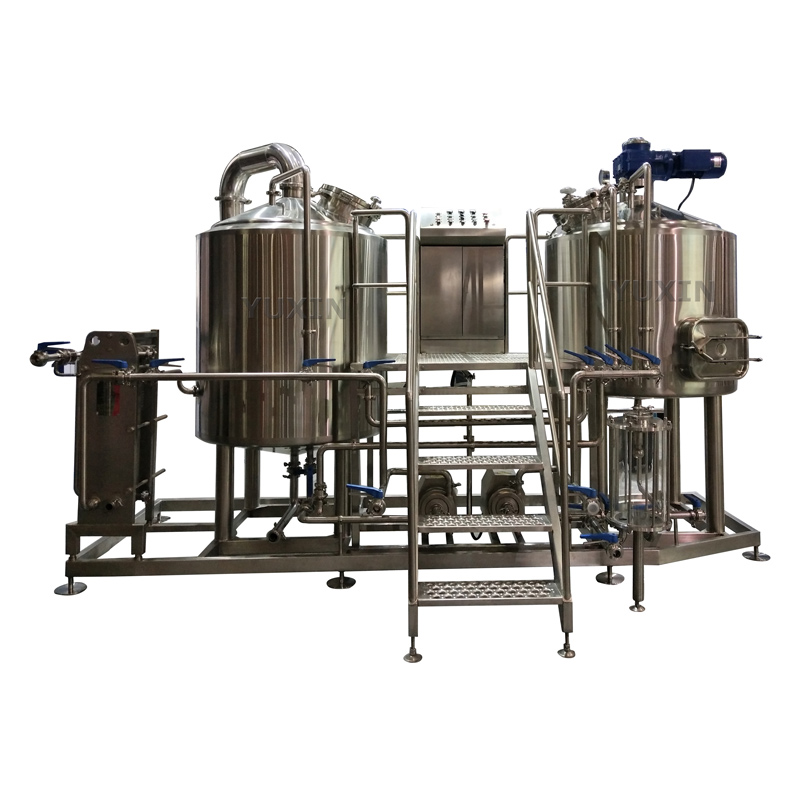 Equipment List:
Architecture

Main Components

1. Trituration System

01. Malt Mill

2. Heating System

01. Steam Boiler(Optional)
02. Burner(Optional)
03. Electric Heating(Optional)

3. Brewhouse System

01. Mash/Lauter Tank & Kettle/Whirlpool Tank (2 Vessel)
02. Mash Tun & Lauter Tank & Kettle/Whirlpool Tank(3 Vessel)
03. Mash/Lauter Tank & Brew Kettle & Whirlpool Tank(3 Vessel)
04. Mash Tun & Lauter Tank & Brew Kettle & Whirlpool Tank(4 Vessel)

4. Fermentation System

01. Fermentation Tank
02. Bright Tank

5. Cooling System

01. Glycol Tank
02. Refrigeration Unit

6. Cleaning System

01. Disinfection Tank
02. Alkali Tank

03. Sterilize Water Tank(Optional)

7. Control System

01. PID
02. PLC(Siemens) Touch Screen

8.Packing system

01. Bottling
02. Canning
03. Kegging
Brewhouse
LARGE SCALE, MULTI-VESSEL, ALE AND LAGER 3BBL-50BBL (or 3HL-50HL) PRODUCTION MICRO-BREWERIES
SPACE EFFICIENT COMBI-TANK BREWING SYSTEMS FOR BREWPUB & BREWERY. 3BBL-10BBL (or 3HL-10HL) BREWERIES
YUXIN offers flexible Brewhouse designs for optimal efficiency, considering all requirements that a customer may have (such as spacing, tank distribution, etc). Producing a high quality beer requires consistent brews, and a high quality Brewhouse will ensure that you can keep the same flavor profile with every batch!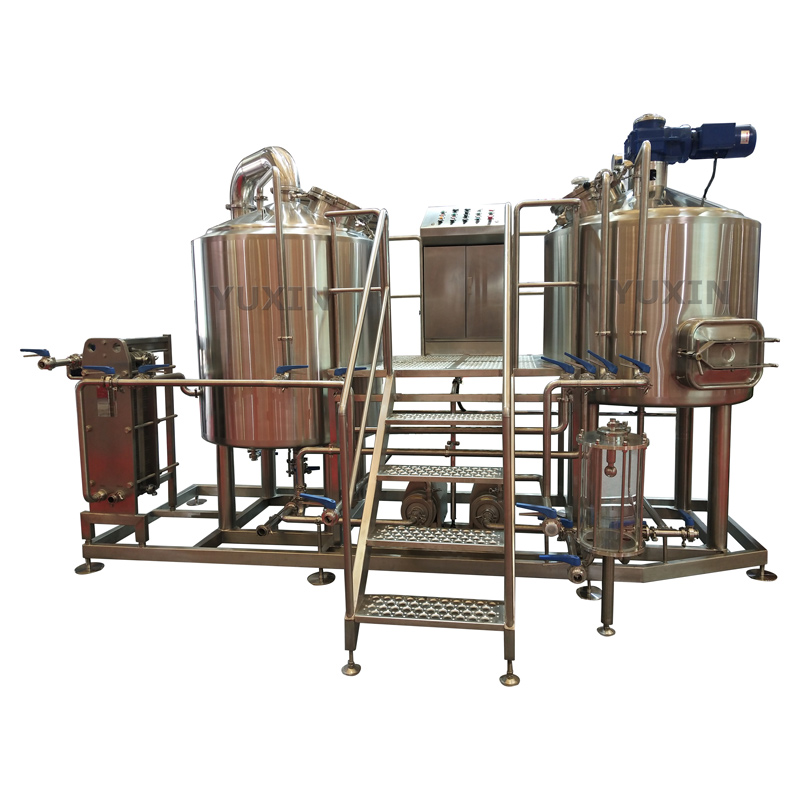 1) Fully insulated mash tun and brew kettle, designed for easy and efficient installation.
2) 100% certified 304L sanitary food grade stainless steel in all of our components. Zero mild steel in our brewhouse, kettles or brew deck.
3) Mash out manway and true Vee-Wire False Bottom for rapid and efficient cleanup.
4) All necessary equipment to monitor the quality of the brew.
5) Steam, Electric or Direct Fire for heating.
Fermentation system
HIGH QUALITY VALVES & FITTINGS INCLUDED WITH EVERY TANK!
Our fermenters/unitanks and brite tanks(maturation) are designed specifically to meet unique and diverse brewing requirements. Whether small or large volume, customizable tanks are also available: single wall, un-jacketed and jacketed.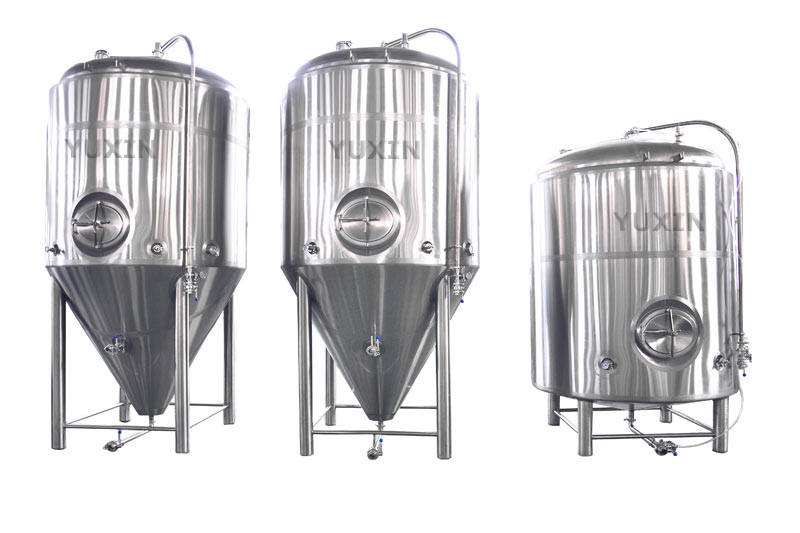 1)100% certified 304 sanitary food grade stainless steel in all of our components. Zero mild steel in our fermenter and BBT tanks.
2)360 Spray ball for effective CIP cleaning
3)Manway for easy access to the interior of the tanks (for cleaning or inspection)
4)Safety Pressure valve to protect the tanks from being over pressurized or creating negative pressure.
5)Accessible sampling valve for beer monitoring
6)Carbonation/Aeration Stone
Glycol water tank&Chiller
glycol water tank
Chiller/refrigerating unit
YUXIN Brand
Equiped with refrigerating pipes(PPR) and insulation pipes, valves etc.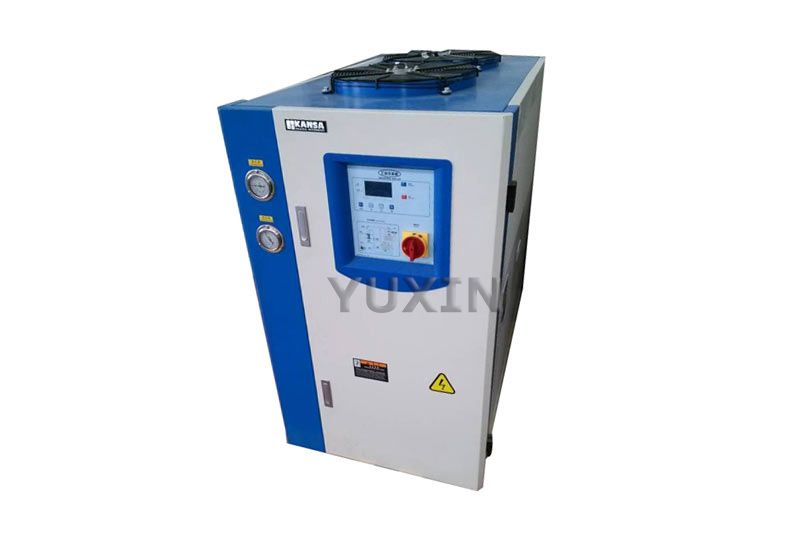 CIP unit:
acid tank, alkali tank, disinfection tank, movable cart, separate control panel; 2vessels, 3vessels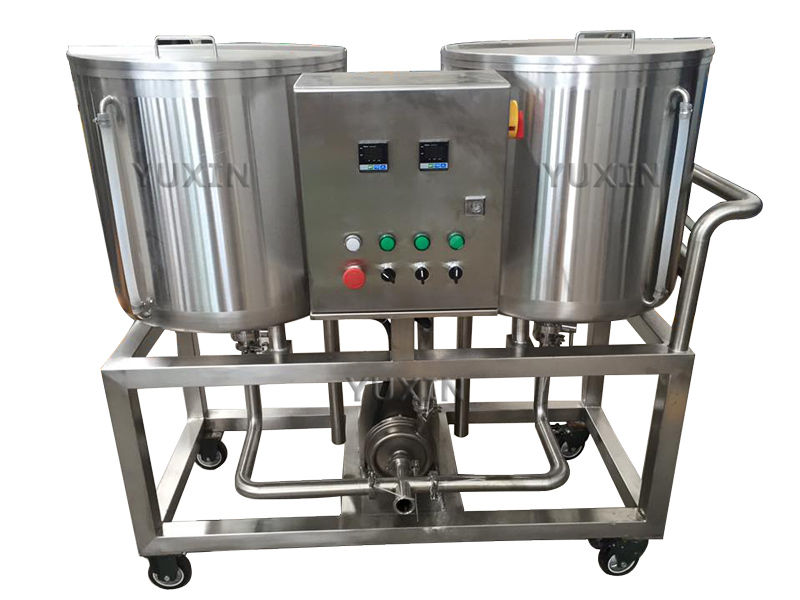 Control system:
01.Schneider low voltage electrical components; Danfoss VFD;

02.Wiring diagram will be provided with the panel;
03.Wiring diagram and English nameplate.
04.All motors must have fuse and overload protection.
YUXIN offers all necessary peripheral equipment, so that your brewery/brewpub has everything for high quality brew.
Packaging:

Air bubble film, stretching membrane, steel shelf, free-fumigation wooden box, to make everything safe in containers.

Service:
-Drawings: Engineer will make drawings for your confirmation before production;
-Layout: Engineer will design the layout of how to place the brewery/fermenters;
-Customized: Equipment&Tanks all can be customized as your requirement and your actual space.
-Report during production: We'll take photos or videos to report you each step here.
-Installation: Our engineer will go to your site to install/debug the brewery, and train you or your brewmasters how to operate the equipment. Engineer will also supply some beer recipes if you are new in brewing.
-After-sale service: We'll keep supplying free service after sales, and will answer your confusion timely. We'd like to send you accessories by express or send our engineer to go there for service on site if any problem.
Our workshop: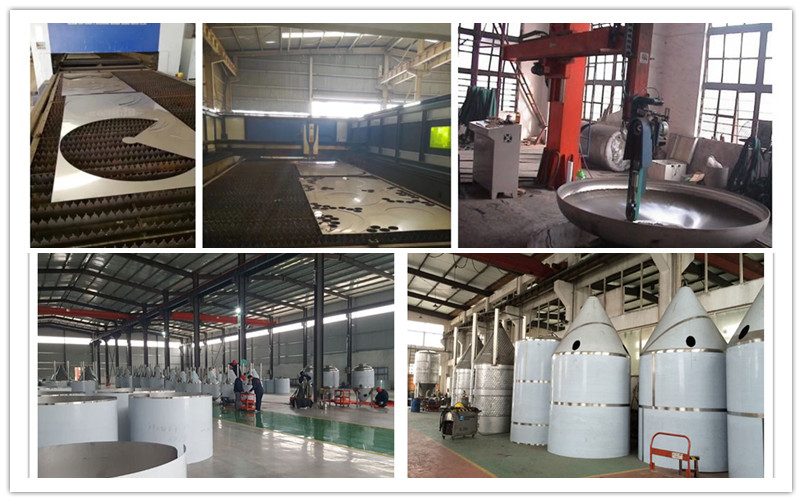 Customers visiting: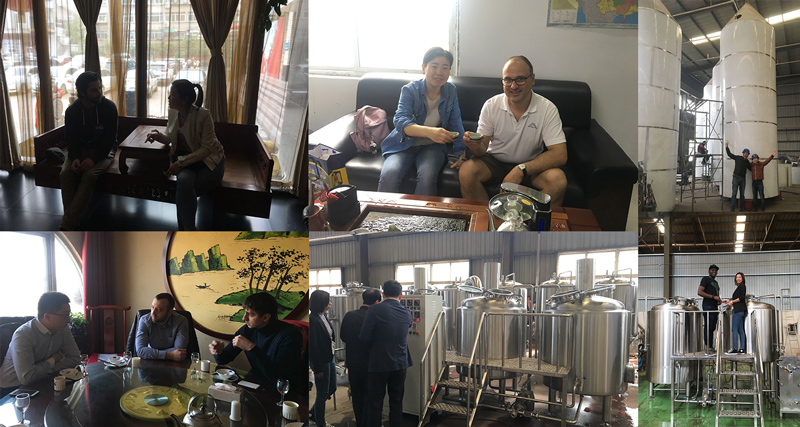 Cases: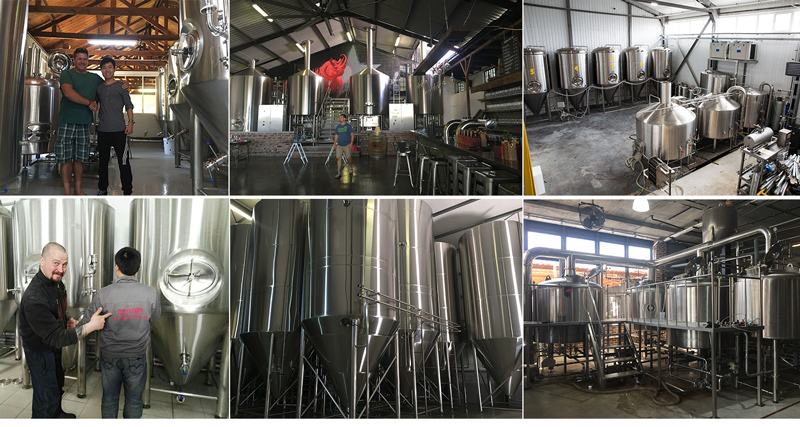 Our exhibition: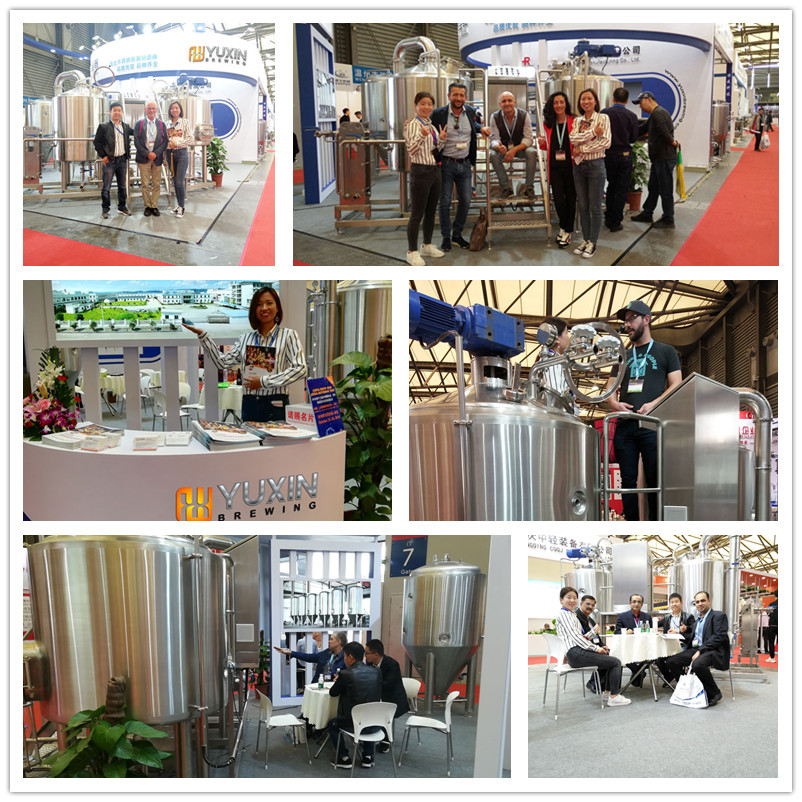 Certificates: